Epic Pitmaster
Original poster
OTBS Member
★ Lifetime Premier ★
Dec 14, 2013
15,143
13,409
Been awhile since I fired up the kettles or lit any wood or charcoal . Had some nice weather this past Saturday , so plan was to spin a nice
Sirloin roast .
Dry brined the roast with Kane's steak seasoning for 48 hours under vacuum . Day of the cook I cut it out of the bag , dried it off and set it on the counter to warm up . No rinse .
Set the fire up with Kingsford and some mesquite chunks .
I like to tie the roast over it's length .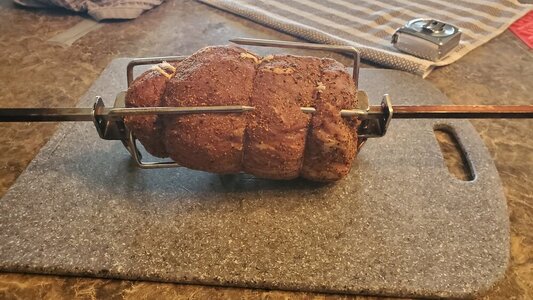 Used the Air Probe 2 to watch the temps .
The mesquite smells fantastic , but burned up pretty quick
with the lid off .
Piled the coals together and added some Hickory along the sides .
Coming along pretty quick , and taking some nice color .
The smell of beef dripping on the hot coals and the burning wood
makes me happy I fired up
the kettle
.
Pulled at 130 and resting on the counter . I'll let it completely
cool , then hold overnight in the fridge . This will be Sundays supper .
Next day I had some dough if the fridge that was mixed up a couple days before .
Got it out early so it could come back to room temp .
Used it to makes some dinner rolls . Portioned out and warming up .
Nice rise and ready for the oven .
Baked off at 350 and brushed with butter out of the oven .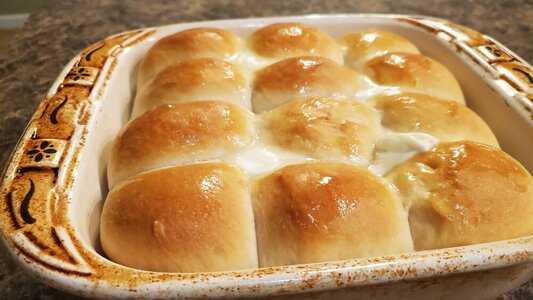 Finally time for the first slice .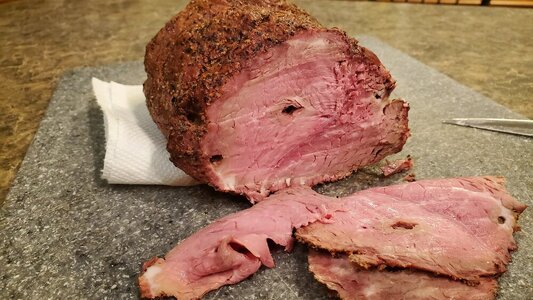 So tender , and great flavor .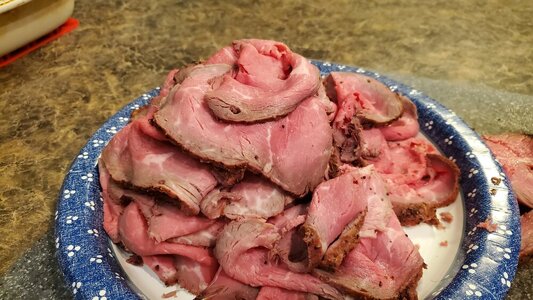 I put the slices in a Pyrex dish and added a can of Cambell's
French onion soup . No added water . Reheated in the nuker .
Made some mashed potatoes , green beans , and had some jarred
beef gravy .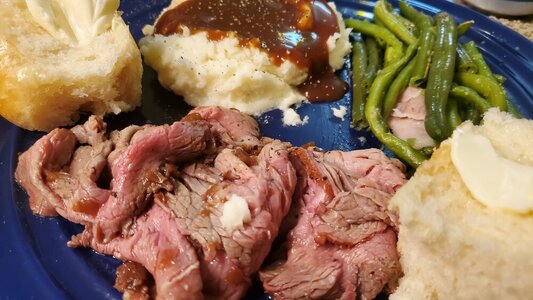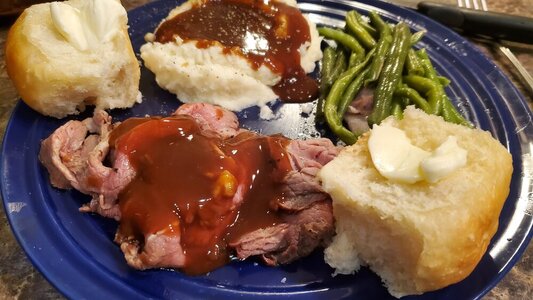 Happy I did this Saturday , because Sunday was a high of 25 .
This really hit the spot on a cold day .
Was nice to get back to charcoal and wood too . Thanks for lookin .