Master of the Pit
OTBS Member
SMF Premier Member
1,803
1,804
Joined Mar 8, 2017
I will have to do a better thread at some point, but I'm so scattered I don't even know where to begin. I've been immersed in The Art of Making Fermented Sausages. I've read, talked, shopped, studied, bothered people, annoyed my better half, the list goes on and on.
But today, after all of the blood sweat and tears (& I know there will be more to come), I got my first project going.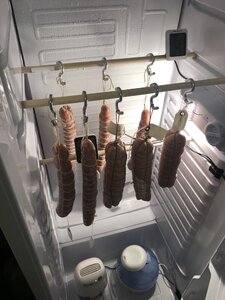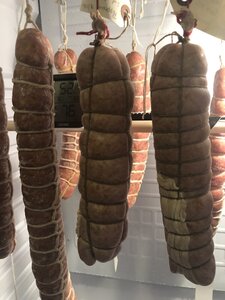 pepperoni and calabrese salami for this rookie...wish me luck. I may just sit by my fridge (fortunately it's in a spare bedroom with a comfy queen size right near by) and watch it for the next 4-6 weeks.
Just wanted to share. I'll put together a better organized thread when I get it all together!