Master of the Pit
Original poster
OTBS Member
SMF Premier Member
Wanted to do Kevin's chili recipe as a tribute to him. He was so helpful to me and others.
Fried up some ground pork and beef. I like doing it this way as to get some nice browning. Would of went quicker on the flattop.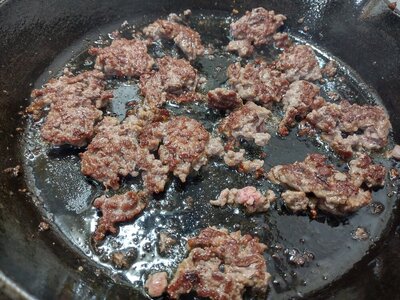 Fried up onions and garlic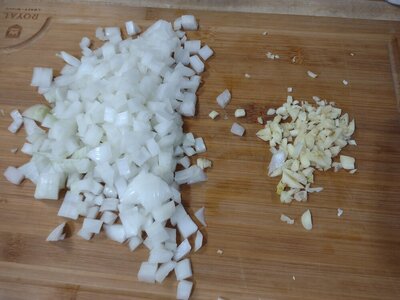 De-glazed pan. Cant waste that goodness.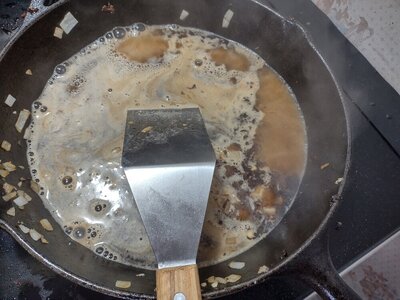 Added the secret cowboy magic cow patty powder. No Ancho powder so I ground some up. Man that smelled good. I used my Chimayo Chili Powder for this.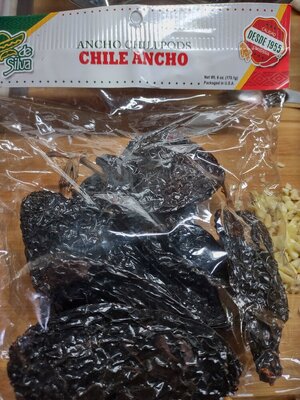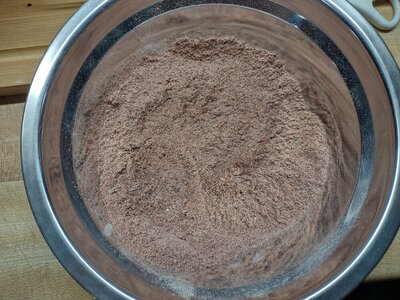 Added the tomatoes and liquid. That is my sourdough starter there. Making SD waffles this morning. Man those are good.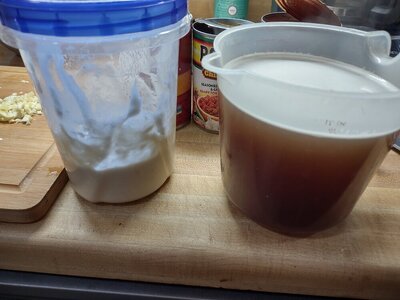 All done. This was good but not great. It needs something for my taste but wanted to try to stay true to the recipe. Jake's recipe is one of the best I tried. I made a really good one last year but was just adding stuff on the fly and would never be able to re-create it.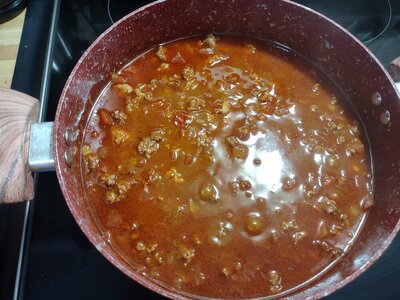 Last edited: