Smoking Fanatic
SMF Premier Member
671
734
Joined Jun 12, 2019
Greetings everyone,
Nothing special at all here except a nice pulled pork. Sliced an 8lb bone in butt into two sections- one went in the Dutch oven for the Mrs. since she likes pulled pork to be....well....soft? The other went onto my zgrill pellet pooper for the day. Started it at 225 and then bumped up to 300 to finish.
The pork from the Dutch oven went into the crock pot with some Sweet Baby Rays for a while. The smoker pork went with a vinegar sauce from Project Smoke by Steven Raichlen. No pics of plate but we did corn chips with guacamole on side.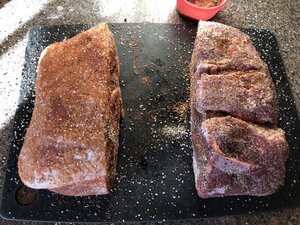 First the Dutch oven/crockpot combo:
Next the smoked pork: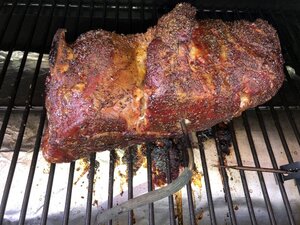 Tasty food. Thanks for looking!