Finally got to do a Tri Tip! Got a nice Angus from Wild Fork Foods, thanks

SmokinAl
for the recommendation. So here we go.
Rubbed with Jeff's Texas Rub, let it sit in Fridge for 4 hours before going into MES 40 at 225' for 3.5 hours.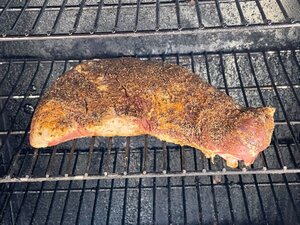 IT hit 130 then went onto Grill for reverse sear til IT hit 138.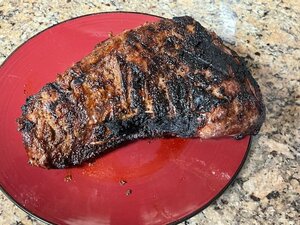 Plated shot with Baked tater and sauteed fresh cut green beans.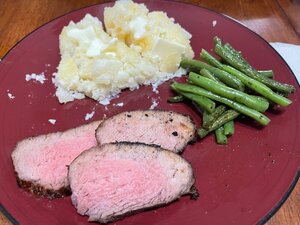 Was very tasty and juicy. Should have pulled off smoker 5 degrees sooner, I'll know for next time. Overall very happy and will be doing again and again.
Thanks for looking in. Happy New Year to all!