Legendary Pitmaster
Original poster
OTBS Member
SMF Premier Member
Several of you bumped one of my old threads last week and it made me crave some of my keto charro beans. Pair that up with finding these beautiful hatch chilis and it was on.
First up for some flank steak marinading in some chili lime marinade. I can link recipe in another post.
I had some precooked dark meat chicken to use up. I tossed it in some olive oil with a bit of chile morita paste and some fajita seasoning. Here it is cooking in the cast iron.
Veggies cooking,hatch chilis, candy and red onion.
Here are the finished keto charro beans. Loaded up with hatch chili, onion, chorizo and bacon. I can link this recipe to an older post. This is one of my favorite keto creations. Packed a little up for my neighbors too.
Last thing to whip up is a keto double cheese enchilada. Shredded cheddar on parchment paper into a 400F oven. Pulled when the edges start to brown.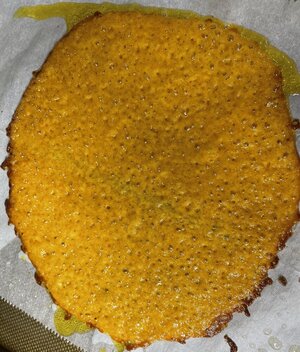 Working quickly added a little mild green chili and shredded quesadilla cheese.
Here it is all plated up. Enchilada tucked and rolled, topped with some charro beans, Salvadoran crema and lime zest. Veggies topped with the chipotle chicken and chile lime skirt steak hit with a good dose of fresh cilantro and some lime.
Cooked and posted close to the same meal a year ago so thanks for looking and indulging me. Like I said, several folks bumped the thread and made me crave it lol.