Smoking Fanatic
SMF Premier Member
601
195
Joined Dec 10, 2018
Back in December, wife and I had a 2 week vacation in Florida. 1 week in the pan handle and 1 week in Orlando.
Week in pan handle resort only offered gas grills. Cooked 3 meals. No photos as I am a no gas posts.
Week in Orlando was better. Resort had 2 charcoal grills . Checked them out and appeared unused. I loaded up a grill 1 night and burned it out.
Next night I returned to make supper. Grilled steak with peppers and onions.
Decided to skip cheese and go along with wife to omit bun.
Grilled out the beef and veggies on separate foil platforms before combining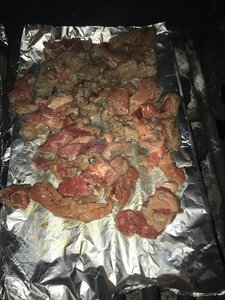 Somewhat nervous about grilling. Turn around from the the grill and this sign is at the lake front.
I don't thing gaters and snakes can read signs.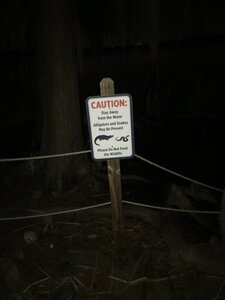 Wife enjoyed the meal and wants to repeat .