Legendary Pitmaster
OTBS Member
SMF Premier Member
7,954
7,048
Joined Oct 17, 2016
One of the family's favorites.
Take half a pork loin, trim the fat, wet brine it overnight, score it deeply along it's length and rub well with minced garlic and fresh herbs.
Making sure to get the majority of herbs and garlic into the cuts for both flavor and visual appeal.
Truss it up and smoke over cherry at 225°-250° to an IT of 140.
Chives, Basil, Rosemary, Thyme and Oregano with Garlic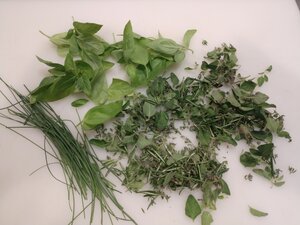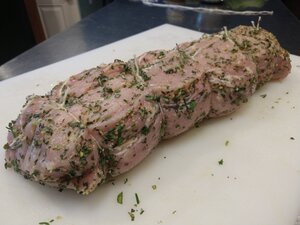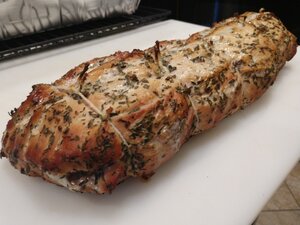 Roasted Veggies
A variety of colorful new potatoes and carrots, parsnips, onions and celery.
Just about any of your favorite veggies will work in there, eggplant, leeks, tomatoes, mushrooms, cauliflower, broccoli and more.
A stick of butter and salt and pepper to taste.
I didn't put any garlic or herbs into these veggies because the pork had so much, but usually I'd be very generous with the herbs and spices.
375° oven till tender, turning veggies several times to get the full effect of all that butter.
Once tender turn broiler on high and get some nice color on them.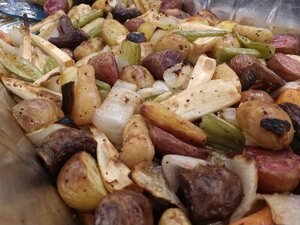 Dinner is Served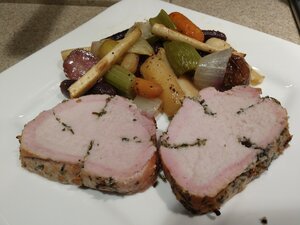 Last edited: