Master of the Pit
OTBS Member
SMF Premier Member
2,487
1,121
Joined Sep 29, 2018
Finally got back to making a cart for my BS 22" . I "do not" claim to be a carpenter.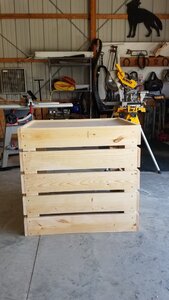 Cover I made for it.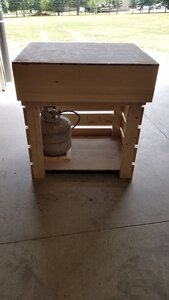 Well after putting Blackstone lid on, the hard cover I made would no longer work. The top I made was 9 1/2" to fit over grill and sides of cart. The BS with its cover is 1 2" on the backside, so I just ordered a cart cover from Covermate that will have to suffice .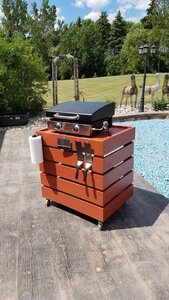 Needed side shelf