Smoking Guru
Original poster
★ Lifetime Premier ★
Ok, so I trimmed up a 15# packer yesterday to cook today and wound up with around 3# of fat.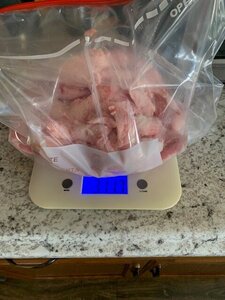 So I thought I'd render some of it down and maybe get some use out of it.
I don't use it for sausage.
It's been in a crock pot for about 3 hours and is starting to beak down.
Assuming it works, remind me again what it can be used for and what sort of a container should I use?