Epic Pitmaster
OTBS Member
SMF Premier Member
10,956
2,761
Joined Apr 4, 2013
I had some pork loin without a home a couple a weeks ago and then saw some actually bellies, not just sides on sale!! Don't push and shove plenty of room here.
Something a bit different on the belly this time. I added the leftover cooked pickling brine from the cowboy candy (pickled jalapenos), to the cure brine. I am not a nut about jalapenos, but its a nice aroma to the meat.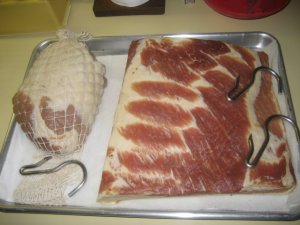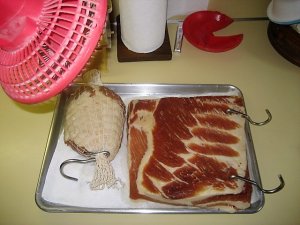 Under the fan trying to even improve that pellicle while preheating the smoker and getting the Aux smoker set up, filled and started.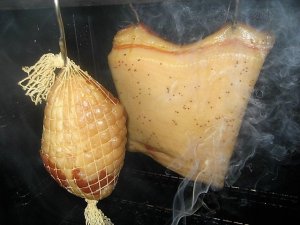 A couple of hours in and just starting to take some smoke.
I am thinking its pretty but I want MORE! Will hit it again tomorrow. But they are starting to look good aren't they ????