Smoking Guru
Original poster
★ Lifetime Premier ★
Well I finally got around to using some more of the leftover turkey (I made a sandwich spread last week).
I had a package of 12oz, which didn't match the recipe I found so I had to do math :-(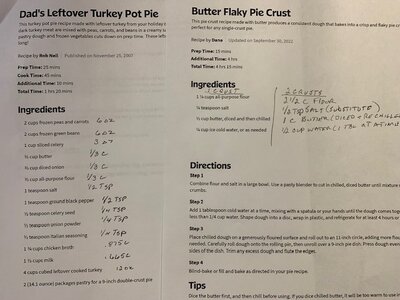 For some reason the Mrs. didn't want green beans in it so I substituted potato.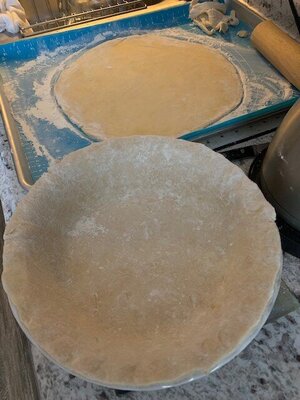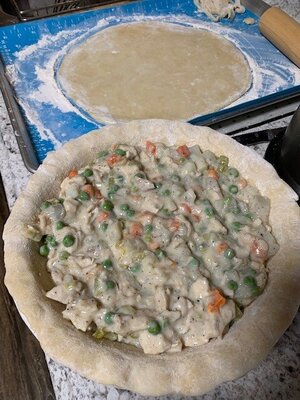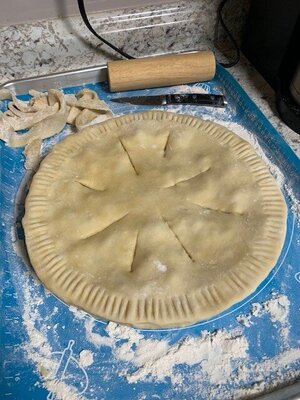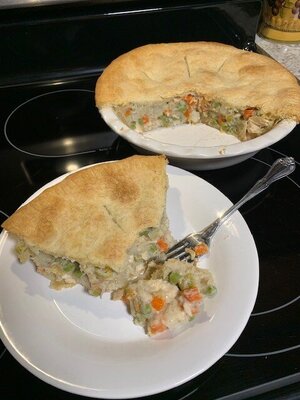 The crust was awesome and the slices held their shape until cutting into them.
I now have a request for beef pot pie. I figure I can tweak the recipe a little and use beef broth and sirloin or chuck.....
Thanks for looking and have a wonderful day!
Dan