Master of the Pit
SMF Premier Member
1,190
1,117
Joined Dec 1, 2019
Aaaah, the end of Summer, classic cookout weather*, last holiday to camp, go to the lake, play some golf, or just hang out and have a beer. Here is a 'bits and pieces' recap from the house of thirdeye. What was cooking at your house?
American Wagyu smash burgers were on the menu for noon Friday.
Saturday was steak night. Veggies went on first, then everything else in order.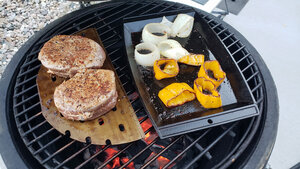 A little edge sear .... we like fillets between rare and medium rare.
Sunday was a Coppa roast, which is the money muscle end of a pork butt. It has several muscle groups and is my favorite pork roast.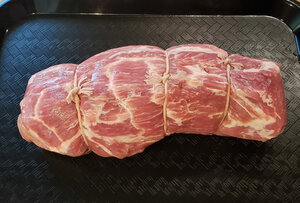 Served up with some grilled zucchini, baby peppers, cauliflower salad (similar to potato salad) and guacamole.
On Monday morning, a weather alert for the chance of snow (of all things) became a reality. We spent most of the day preparing for that and wound up cooking breakfast for dinner with leftover pork, grilled brats, and some hard boiled eggs.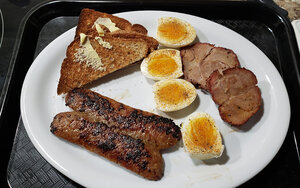 *And sure enough, later in the evening we got rain, turning to snow. And boy did it.