Smoking Guru
Original poster
I did a small batch of Weisswurst a couple of weeks ago and just got around to using some yesterday.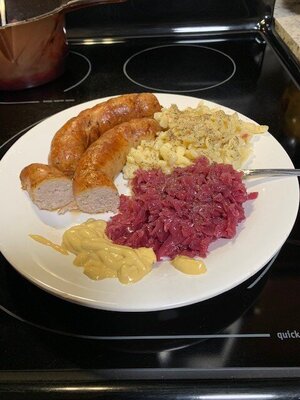 I used equal parts Chicken breast, Eye of Round and Pork loin instead of Veal and Pork belly instead of Jowl. No emulsifying, just a double grind.
I'd forgotten how much I like this sausage!
It looks a bit dry in the pic but it wasn't and it had the smooth, spongy texture we like.
Thanks for looking and keep on stuffing!
Dan