Smoking Fanatic
Original poster
SMF Premier Member
Started a brisket Tuesday at 3 pm with the usual plan. Smoke until around 10 pm and then in to the oven to finish for another 4-5 hours.
Well, as I noted on another thread, I am an airline pilot. A premium open time trip that was so good I couldn't pass up caused me to halt the smoking process at 8 pm. Wrapped and in to the fridge. To the airport...
Got back yesterday afternoon from the trip. Out of the fridge, in to the oven. Convection bake for 6 hours, 3 at 250° then down to 225° for the remainder. Pulled at 10:45, rested a bit then in to my warming oven.
Sliced today at 11:45 am. Here is the result. Damn tasty, slightly overdone. Pull test just doesn't quite hold up. In my defense, coming from the fridge to finish it off in the oven, I was sort of guessing at the time. Felt very good and tender when I pulled it.
Anyway, a few pics. Enjoy and thanks for reading.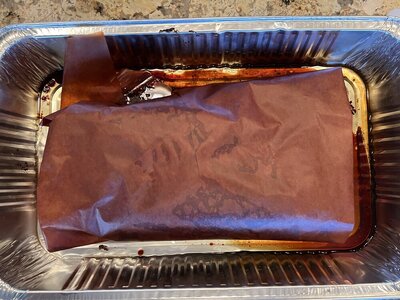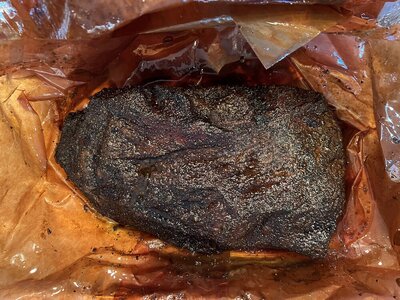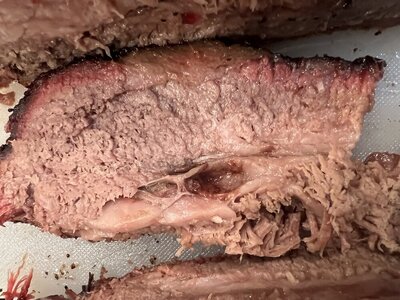 Last edited: