Meat Mopper
SMF Premier Member
231
160
Joined Jan 1, 2016
My sons wife raises rabbits for meat and needed to thin the herd. Ended up bringing home 6 rabbits. Had couple in freezer already so what to do? Make
sausage ! Decided on italian since i had none already made .Besides who does not like italian sausages?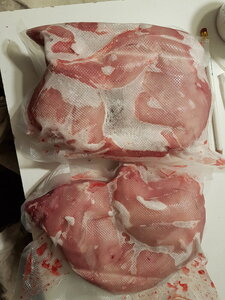 Got couple out
to thaw two days ago. It took a while to debone but not as bad as i was thought.
Got my spices ready while the meat was
in the freezer chilling. Only got 2 1/2 lbs. from the 2 rabbits so got 1 lbs. chicken breast out and 1 1/2 lbs. pork back fat.
All nice and stiff, ready to grind. 5 lg. batch does not take long.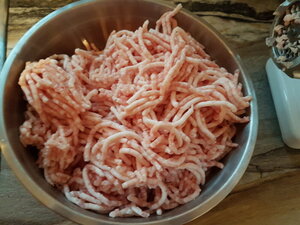 Put it in the fridge while i clean up then mix all together. Forgot my gloves and my hands sure were aching. But got it done and stuffed.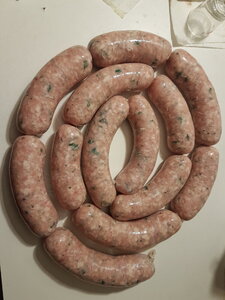 In the fridge overnight then partialy freeze before vac seal . Was little left in the stuffer so fry it up for snack. Darn tasty. I will post the spice list if anyone is interested. Cheers!