Epic Pitmaster
OTBS Member
SMF Premier Member
10,023
2,824
Joined Jun 18, 2013
Hey all, for my sons birthday he requested a Weber kettle... So we bought him the 18" kettle and a vortex. He loves wings, so that is what he wanted to do for his first cook.
We got the chimney loaded up with B&B lump!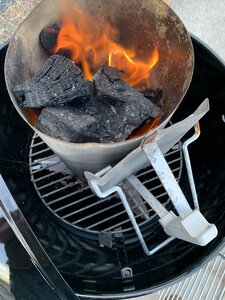 Vortex all loaded up with lump for the cook!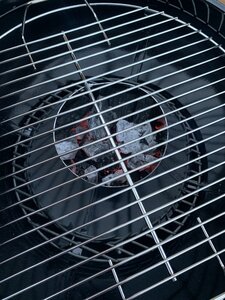 Tossed the wings on and a chunk of pecan over the vortex.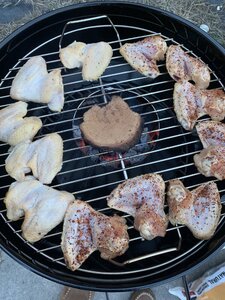 About halfway through the cook, he give them a flip!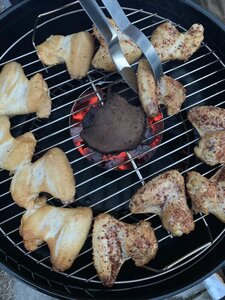 When they were done, pulled them off and let rest about 10 minutes! Then plated up!
Here is the birthday boys plate, wings and a spring mix salad!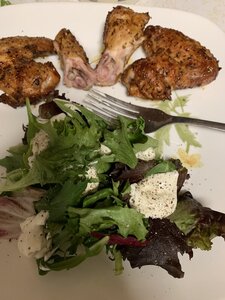 He loved his new grill and was happy with how the wings turned out! I was quite proud of him, his first cook and he done a nice job on the wings.
Thanks for looking all!