Smoking Guru
Original poster
OTBS Member
SMF Premier Member
Smoked Toffee Apple Cake
So we were invited to MIL for supper , as a pay back for all the meals at our place and to send off the SIL to here Florida home
MIL said don't bring anything , but I can't do that so I brought dessert. I did not tell them I smoked it and they ate and said it was great with real good flavours.
Smoked it with Black Cherry chunks, but the Toffee topping was added after it came out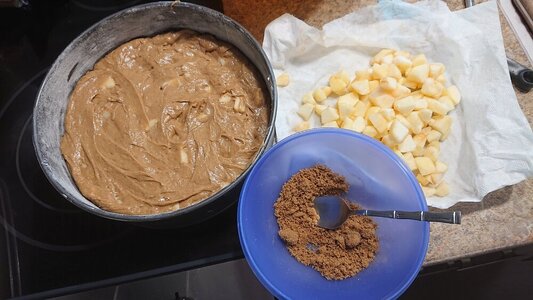 I changed the recipe and added a layer of diced apples covered with br. sugar and cinnamon to the top ( yes I did )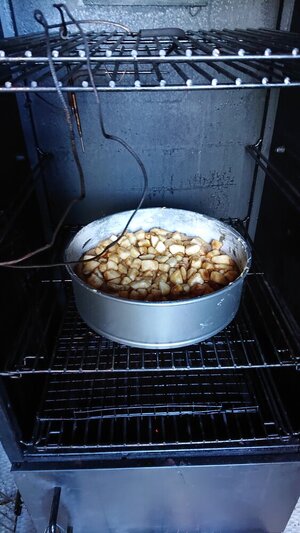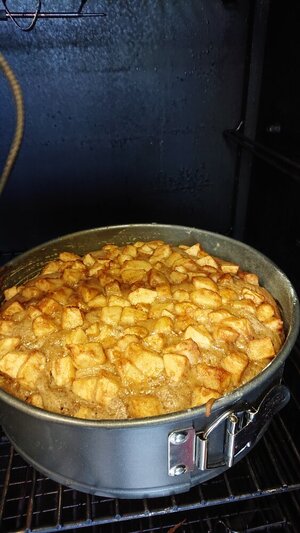 Recipe called for the use of a Bundt pan , I did not have so just adjusted the time for the larger pan.
Made the toffee while it was cooking, let it cool on the drive to MIL added the Toffee once we got there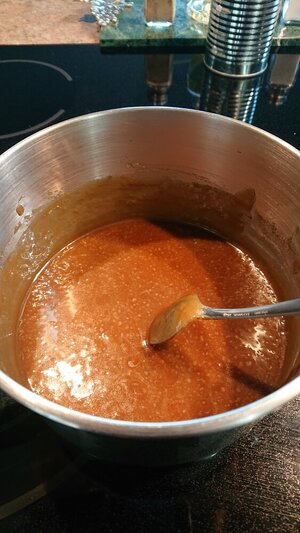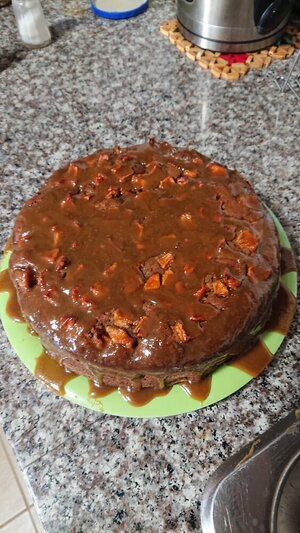 Toffee topping is the best, ... but I love me some sugar
They all loved it and said that it was not smoked , that I must have done it in an oven, I said that is what a smoker is .
Everyone happy and I even got to bring a small piece home
Thanks for looking
David