715
773
Joined Sep 28, 2018
I started with a 5 pound pork belly sliced in half with the grain.
After diamond-scoring the top I seasoned it with a rub consisting of:
2 T Sugar
2 T Kosher Salt
2 T Paprika
1 T Garlic
1½ t Course Black Pepper
1½ t Mustard Powder
1 t Chile Powder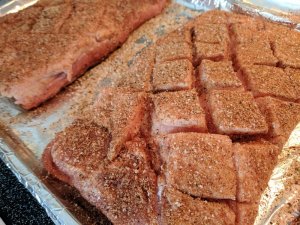 Smoked at 230º with Applewood until the internal temp reached 180º.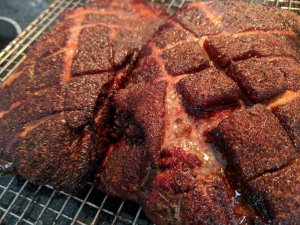 Rested for 20 minutes and sliced into it.
Oh my gracious! This is hands down one of the best things I have ever smoked! Tender. Moist. Perfect flavor from the wood and spice to compliment the pork. Mmm! I whipped up a mustard-vinegar sauce that I thought would go nicely with it, but to be honest nobody wanted it with the sauce and it certainly didn't need it.
Look at how that fat band in the middle perfectly rendered.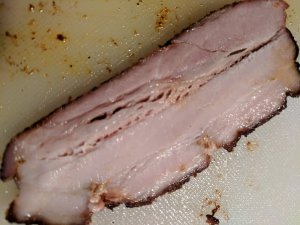 Last edited: