Smoking Fanatic
Original poster
Well I know I said last week I was going to try to do a lamb roast, but due to a change in plans of my work schedule my Saturday was extracting 5000 sq ft of dining room carpet. As I am primary operator You can say my right arm is sore. So when I got home last night I found the wife had bought a half a pork loin for some reason.... We have like 10 lb of bone in pork chops in the freezer. So I pulled a single pork shoulder from the freezer and dunked in the sink while I slept to thaw. Unfortunately I slept till noon and so my time is limited. So this will be a push / pull smoke, but first the daily chores.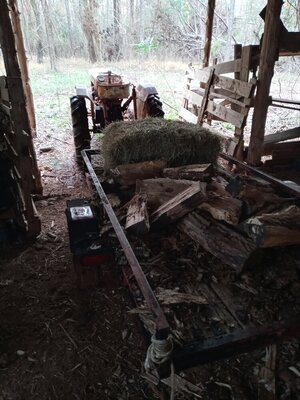 So while the wife is rubbing the meat and coating with Alaga I am doing daily chores.... Firewood....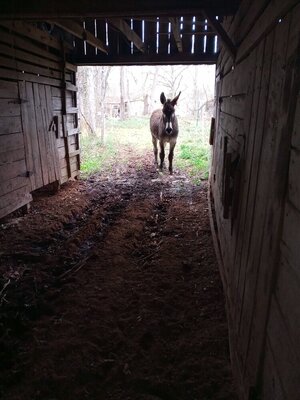 Daily fight with the mule......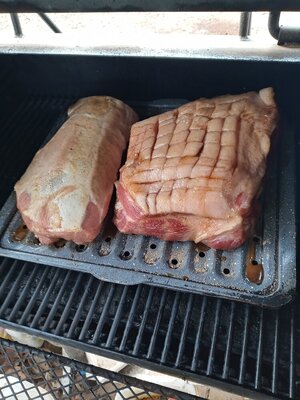 But once back from the barn she already had them slid into the pellet pumper.... Yes I finally bought one. Yes if you remember me royal oak hardwood lumps has always been my go to. So we are going to smoke these at 250f for 2 hours and then raise temp to 350f for approximately 3 hours. Now I know... I know... I can already hear it..... but just wait and see. I have done this before and this will not be the last time. More pics to come as the day moves forward. I'm looking forward to some good food and a brandy or two tonight as i set back and heal.