Smoking Guru
Original poster
OTBS Member
SMF Premier Member
Pork Loin Rib Roast / smoked root veg and Cheddar Ch. and Chive popovers
So started with a nice almost 5 pound loin rib roast
Spiced it up with Lanes Q-Nami wrapped and into the fridge for the night.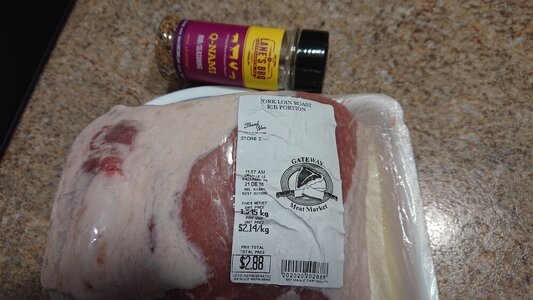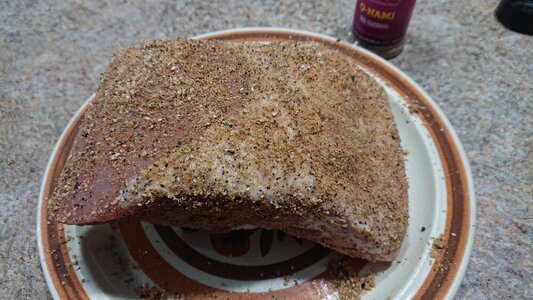 Today into the smoker with cherry chips and chunk and 1 small chunk of mesquite at 245/ 250 deg.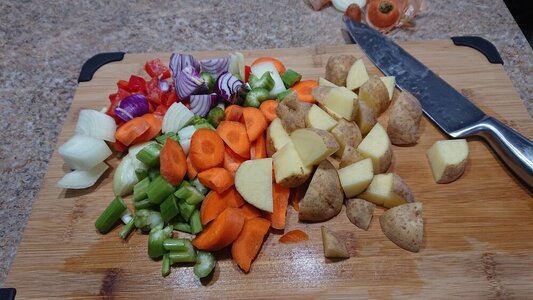 While it is in for the first hour, I did up the root Veg. ( and I had 1/2 a red bell pepper ) so in it went. Salt and pepper and made a small amount of pork flavour and water
into the bottom under the veg. Placed them under the roast
Brought it up to IT of 146 wrapped in foil and left into the smoker until the veg were ready
While this is just about ready I made a batch of Cheddar Cheese and Chive Popovers ( never heard of these but saw while looking for something else. The recipe is from " Hip Foodie Mom " ) These are like a small kind of like Yorkshire puddings. I really like them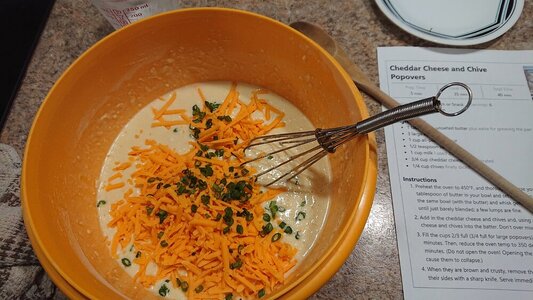 These take 15 minutes , than 20 minutes. Now I have to buy a new pan ( popover ) lol
Back to the roast.
So when the veg are ready brought all into the house and removed the veg and saved the juice from all and made a light sauce. ( "Au Jus" if you will )
Sliced the roast into 3 pieces , mine was 1 1/2" thick, and juicy.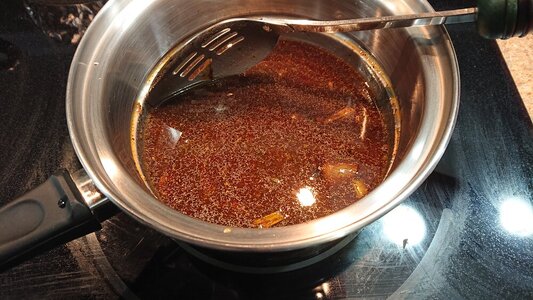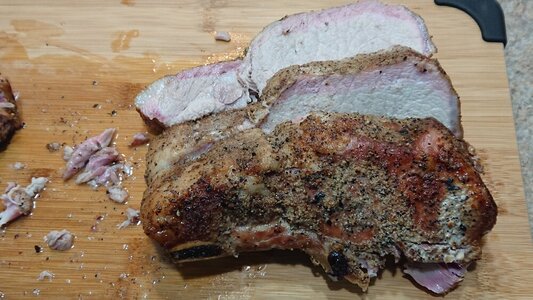 This was fantastic, I know I say most of my foods are good ....but this was the best pork roast I have had in a very long time
Juicy and the au jus was nice to have to dip the popovers into .
Thanks for looking and hope you made it to the end .
ps: the popovers are like a different version of a yorkshire pudding. I will do again to try and perfect. Once I buy a new pan just for them. Never heard of these until today.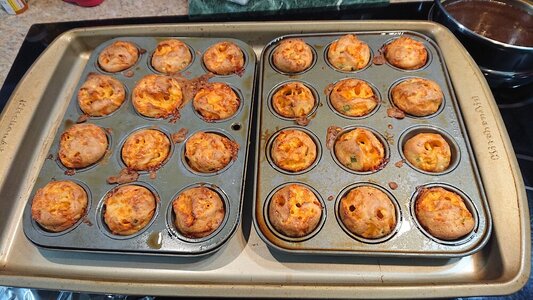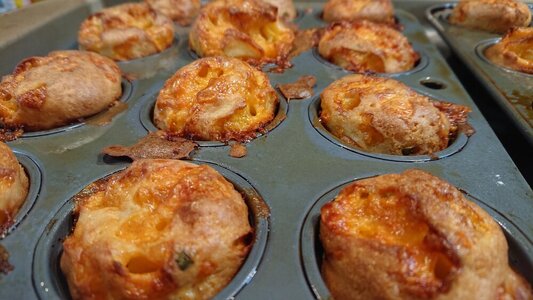 David