Smoking Guru
Original poster
OTBS Member
SMF Premier Member
My entry to the Thanksgiving Throwdown "Gravy" Hot Beef Sundae
First I would like to say Thank you to all that helped put all of the Throwdowns together ( Brian

bmudd14474
) and others
And to

chopsaw
Rich and

bauchjw
Jed for also entering with great foods
I hope and wish more would enter, so we keep getting sponsors to donate to these. It is all in fun guys .
Hot Beef Sundae " ,Smoked Roast Beef and Onion Gravy over Whipped Mashed Potatoes with Cheddar and Bacon sprinkles Topped with Sour Cream and Cherry Tomatoes
Now on to how I did this
Started with 2 -1 1/4 +/- pound Inside Round Oven Roast, salt and pepper coated and into the fridge for 4 hours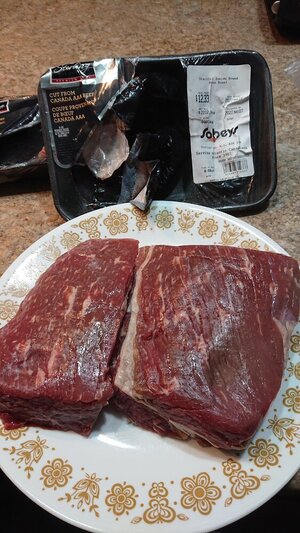 Into the smoker for 2 hours Smoker at 250- 265 deg. with Hickory , Brought it to 139Deg. IT
While this was going on I did up the rest of the ingredients Bacon for the sprinkles and the onions for the gravy which I fried in the pan of bacon drippings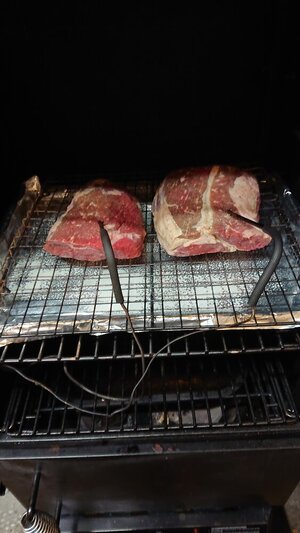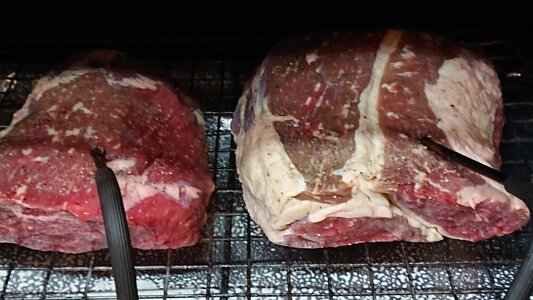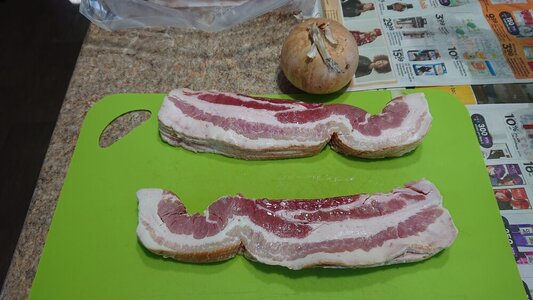 Made a broth from the bacon pan and the fried onions and soya sauce and Worcestershire and a little beef broth, put roasts in pan covered and back into the smoker for another 2 hours +/- until it came up to 202 Deg. Smoker was rolling at 180+Deg. Pulled let it sit for 20 minutes and than seared in the pan from the bacon and onion fry.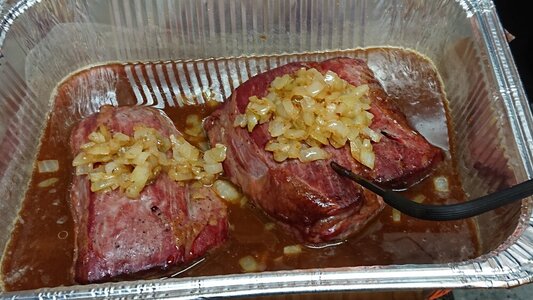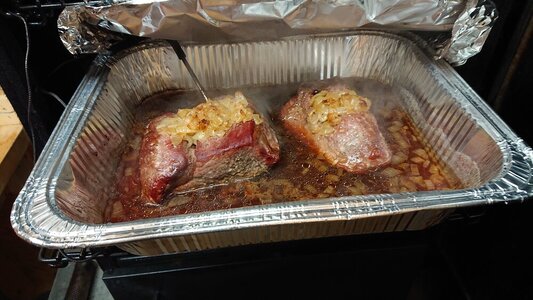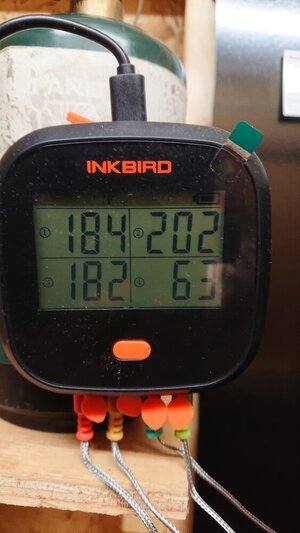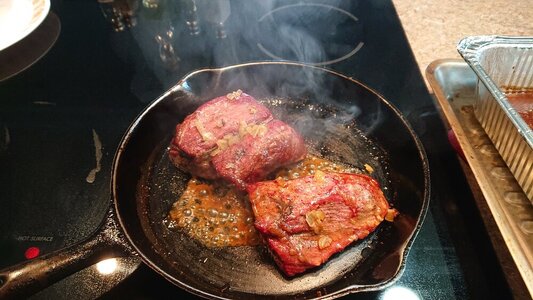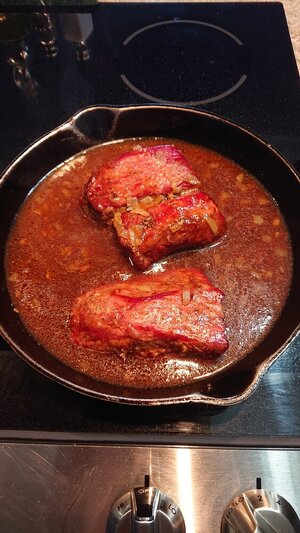 Sliced than small cubes for the meal, Man this was juicy and tender. Nice ring on to it also
Diced all and into the broth for a bit while I got the potatoes going, and grated up the cheese sprinkles . Did not think you needed pictures of me boiling potatoes and mashing them, lol
Made a roux out of butter and flour, added to the pan of the beef and the broth. Had to have a bowl of this while making
So got all ready and plated it up 2 big scoops of mashed potatoes than lots of the beef and gravy poured over top . Sprinkled with the bacon and cheddar cheese. 2 spoons of sour cream and topped with a couple nice cherry tomatoes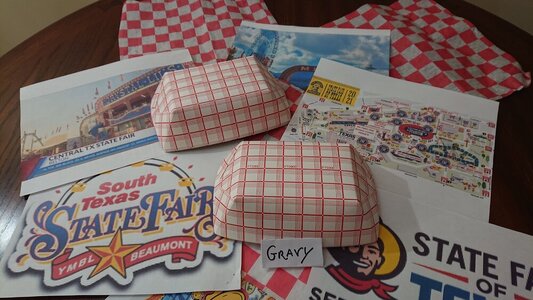 I took lots of pictures of coarse and it was hard to pick the right one ,
But it was fun to do and YES i ate these and an other plate the next day
I know long winded but had fun doing and For a very cold day 2 deg. C ( 35 F ) and windy. Glad I had the " Smokers Shack "
to do this in .
Again thank you all for voting and enjoying the pictures as much as I enjoyed building and eating this
Merry Christmas to everyone and safe holidays
David
Last edited: