Smoking Guru
Original poster
OTBS Member
SMF Premier Member
Mustard single ribs and Mike's Wife's Special Potatoes
Found some ribs not on sale. lol But not terrible either. So wanted to try my Mustard sauce that I saved when I made my pickles a couple weeks ago, Always have extra and I can eat the sauce while still out right out of the pot.
Teaser
Sorry back to the ribs and Mike's
MJB05615 special potatoes that his wife makes. These are very good ( but I had to change just a little for me , I cut back on the garlic just some and added also green onions ) They were great and will do them again Thanks Mike

I cut the ribs so more coverage on the pieces, I used my rib mix and Lanes Q-Nami as a coating. Placed in a bag in the fridge for an hour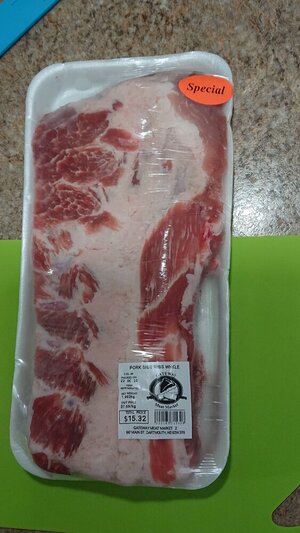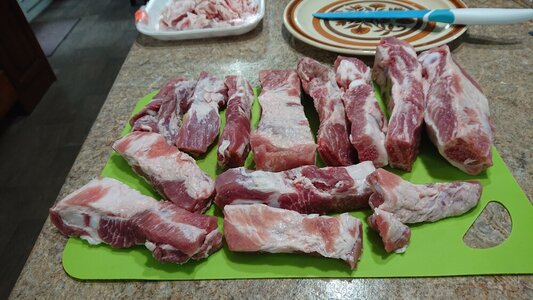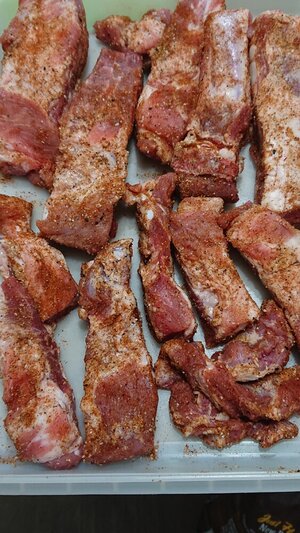 Into the smoker at 250/260 for 2 hours with Black Cherry chips. Than wrapped with my mustard Pickle sauce and back in for 1 1/2 hours+/-. Than uncovered in a pan for 1 more hour basted with the juice from the foil wraps and a little brown sugar and more of the musterd sauce


So during all of this I made the potatoes and added all and into the over for 50 minutes . Than uncovered for 10 minutes under the broiler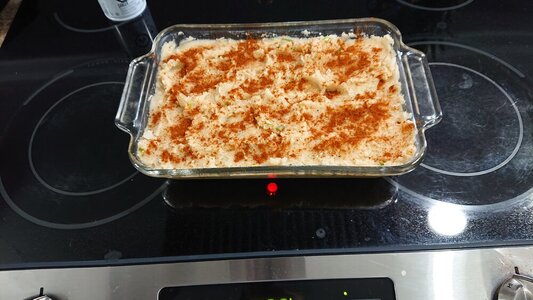 Ribs are done and so are the baked mashed
Time to sity and enjoy, and that I did . Chopped up a little tomatoes ad cukes with some Ranch dressing , had 2 plates so this is a
big yes for me.
The mustard sauce was very good and Mikes wife's potatoes were a hit also
Thanks for sticking around if you made it
David