Master of the Pit
Original poster
OTBS Member
SMF Premier Member
I was not planning on posting this but when I took a piece off the grill was so good thought I would share. This was a last minute thing. On way home got the urge to grill something and stopped by the store. They had some cheap pork steaks so got them. Inspired by

Bearcarver
broke out some Korean BBQ.

clifish
and I where just talking about pineapple for tenderizer and was perfect for this. Grated couple frozen fresh pineapple chucks into some sauce than let it do its magic for a hour. Used some of

jcam222
sweet heat rub. Man that some great rub. On to the grill and basted with the sauce. The corn look pretty bad at the store but I have learned that sometimes that the best corn and that was the case here. Extremely good corn. The steak did not get a good char but was so tender and flavorful. For a last minute thing this was a great meal.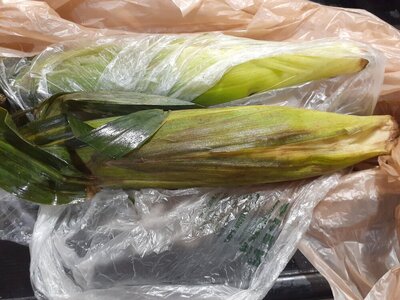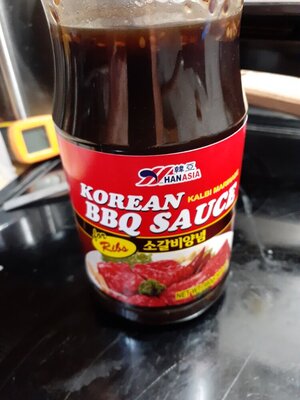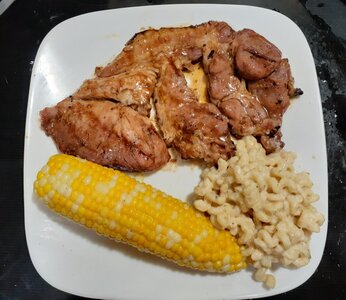 Made some pickled Ginger for some seared Tuna and man that water boiled the ginger in is tasty. Think work good for some kind of Asian soup.
Last edited: