Master of the Pit
Original poster
OTBS Member
★ Lifetime Premier ★
On Tuesday a downtown parade kicks off our Fair & Rodeo week. And for about 20 years my buddy throws a party for clients and friends at his office, which happens to be right at the end of the parade route. I'll be helping again with the prep Monday afternoon, then coming back at 5am Tuesday to take over from the overnight cook. We serve pork and lamb and a bunch of sides around 1pm Tuesday. Yesterday I made a batch of rub, and today I got all the injections and sprays out of the way. I'll try and get some action shots on Monday and Tuesday, but for 90 minutes it gets pretty hectic.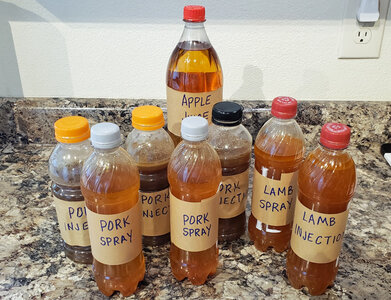 The typical set-up
Here is the view of the first floats from my buddy's front yard from a year or two ago. There are usually about 150 entries, but this year is an election year, so I expect another 20 or 30 probably classic convertibles and politicians dressed up like Roy Rogers or Dale Evans.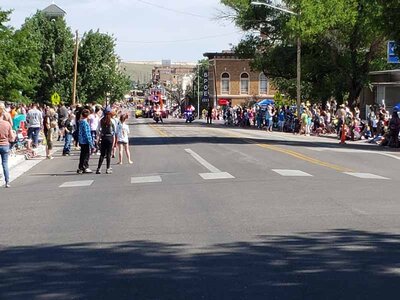 This is the typical set-up, people bring lawn chairs to fill in the open spaces.
From the side yard, you could say we have front row seats.