Epic Pitmaster
OTBS Member
21,628
3,439
Joined Oct 4, 2012
We haven't been able to use charcoal for a bit due to the wildfires. The City lifted the fire ban so wings and a little back yard socializing.
Made up a Carolina Gold sauce for a glaze. I simmered this down in half. Brushed two coats on chicken the last 15 minutes.
1 cup yellow mustard
1/2 cup apple cider vinegar
1/4 cup molasses
1/4 cup honey
1 tbsp. dark brown sugar
2 tsp. Worcestershire sauce
1 tablespoon hot sauce
I also added two ounces of Rye Whiskey.
Fired up the Solostove fire pit to enjoy with our guests. Used the briquettes from the
WSM
to get the fire going!
WSM
set up with Kingsford BB chunk of cherry. 325 pit temp.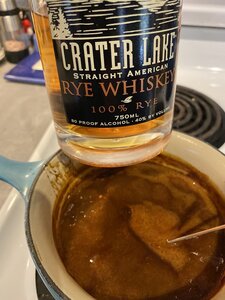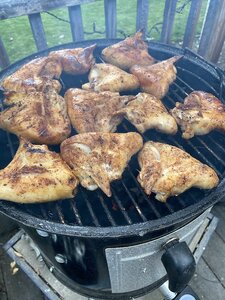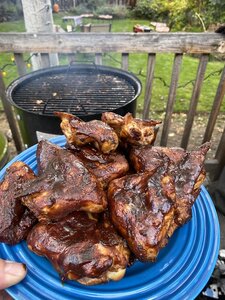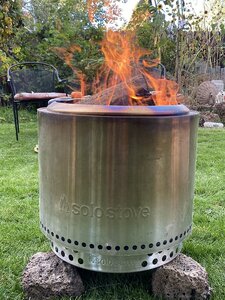 Last edited: