I acquired an industrial 2 door storage cabinet, with interior dimensions of 30" D x 60" W x 72" T, I plan on turning it into a dual use smoker for hot/cold smoking. I live in Houston and its basically always hot, but I feel confident I can use it as a cold smoker also. I have several questions and hope I could gain some insight ahead of what I already know. I generally cook/smoke, grill and sometimes burn meat on a 18"
WSM
, a homemade cinder block mess of oven/grill, a 22" Weber kettle grill and a falling apart gas grill. The
WSM
18" is the most consistent piece I own and I use the crap out of it. However I want to have more room and more precise temperature control, hence the cabinet style vertical smoker build. So I hope that by posing a few questions, I can get some good feedback for guidance.
My plan is to insulate the cabinet and build a firebox in the lower half of the cabinet and add on a cold smoke feature such as the Smoke Daddy Big Kahuna.
#1. I have chose Rockwool Comfortboard 80 for insulation, should I insulate the interior walls and cover over the insulation or should I insulate the outside and cover the insulation?
(the thickness of the cabinet walls is 12 gauge 7/64") So this thing is not going to hold heat at all, thus the insulation.
#2. I plan on setting it up much like my
WSM
for hot smoking. Since this thing has 2 individual doors, I was thinking on maybe cutting down the lower 18-24" of each door and have separate access to the FB versus opening up the entire smoker. I am open to suggestions. Not sure if the picture posted or not?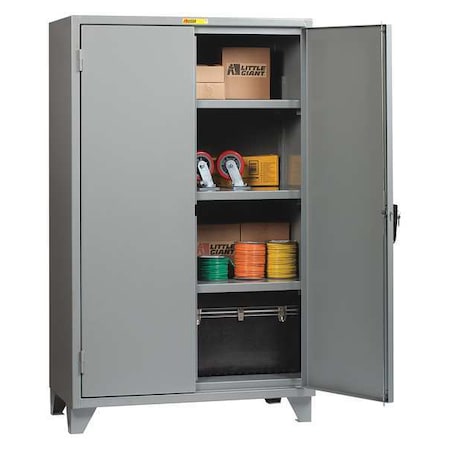 #3. Cold smoke generation. Does anyone have a preference on which type of cold smoke generator that they use that they recommend?
Thanks to any and all who offer suggestions and or ideas. I know what i see in my head, but realize the difficulty to paint that picture for all to see.
Last edited: