Epic Pitmaster
Original poster
OTBS Member
★ Lifetime Premier ★
Dec 14, 2013
15,151
13,421
I did this awhile ago , but never did post it . After seeing the sub sandwich thread I figured I'd put it out there .
This is more about the finish of the sandwich than it is about the sandwich itself . I got this from an episode of Good Eats / Alton Brown .
Wrapping in plastic after the sandwich is made .
Bread can be what ever . This was home made .
Rip in 2
Scoop out some of the middle .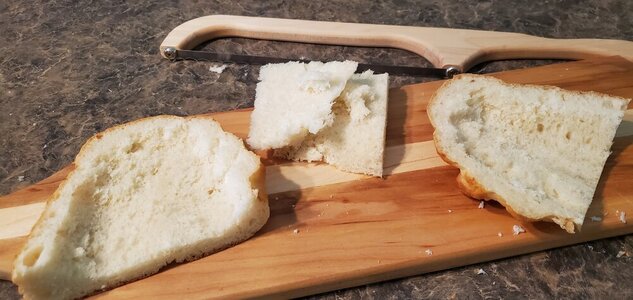 Stack the meats . Your choice .
cheese , then repeat .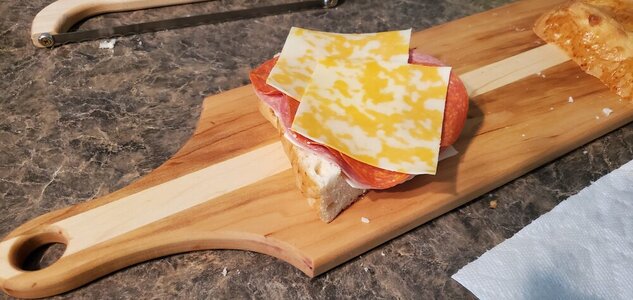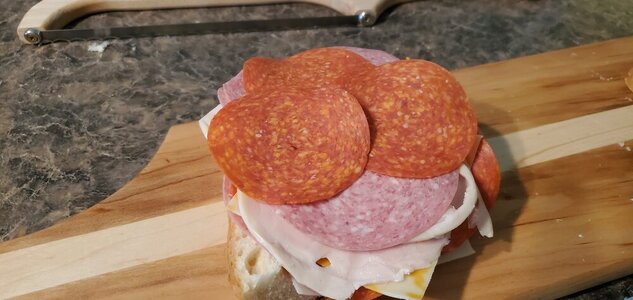 Lettuce , tomato and some Zia's dressing .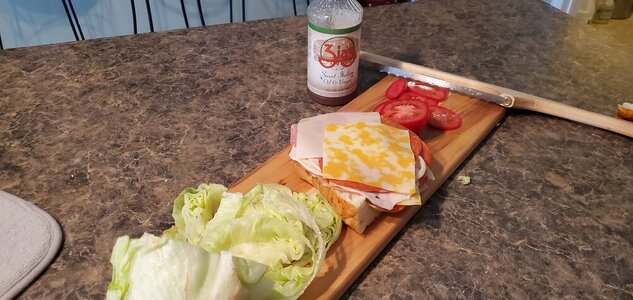 Mayo goes on both halves of the bread so it helps repel water and the bread doesn't get soggy .
I like black pepper on the mayo .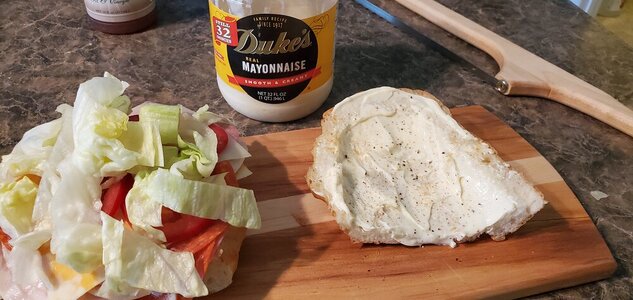 Close it up .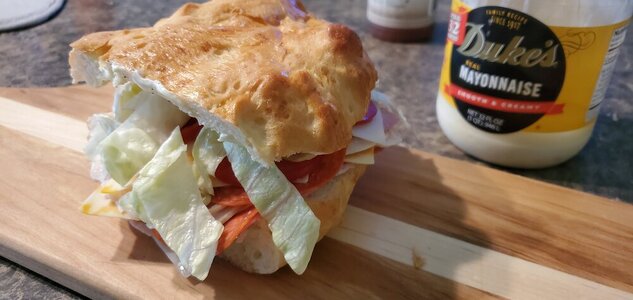 OK this is the part I wanted to show . This really makes a difference in the sandwich .
Layout a piece of plastic wrap . Put the sandwich on it so you have enough on one end to
fold over the top .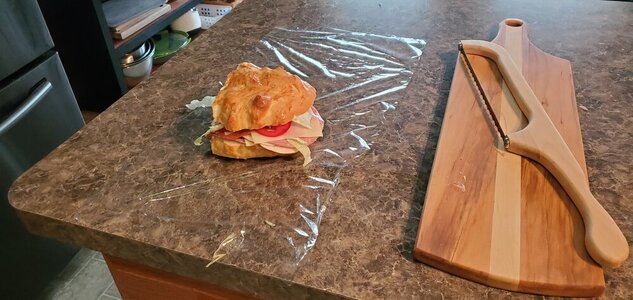 I'm right handed , so I grab the far end of the plastic with my left hand and hold it tight .
I grab the sandwich with my right hand , pull it tight and roll .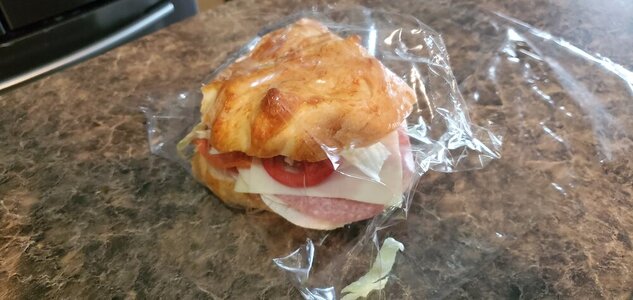 Keep doing this until it's all rolled up . I do mine pretty tight .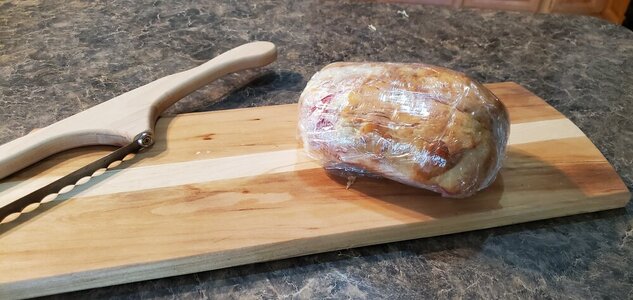 1 Pound of stuff on this one .
Let it sit at least a couple hours . I like to do overnight . The longer the better .
Then slice with the wrap in place .
This is a must do in my opinion . Really changes the whole thing .