Epic Pitmaster
OTBS Member
SMF Premier Member
10,956
2,761
Joined Apr 4, 2013
Lets see, we did hocks already, lets do some Cajun boudin lightly smoked with cherry wood. Football season starts soon, gonna need some boudin!! Did smoked cajun sausage today also but will post it tomorrow after the second smoke.
Readers Digest version......
1 pound of pork liver, minced onions, minced garlic and left over ground pork. Saute'd till cooked, but still have all the juices in the pan.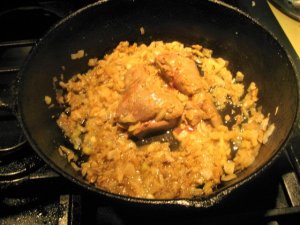 Rice! Thats 8 cups, been awhile since I get a regular pot of rice, but I did ok. I added a tablespoon of garlic juice, a tablespoon of onion juice a tablespoon of Tony's to the rice water when cooking.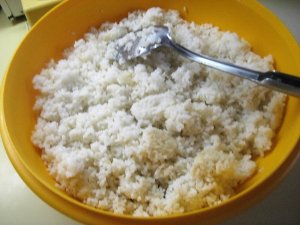 Leftover chopped green onions and parsley. Of course salt and cayenne.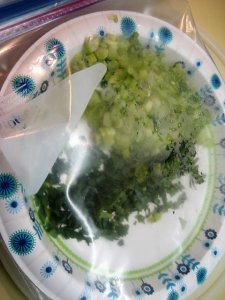 Mixed all together and stuffed in 36/38's.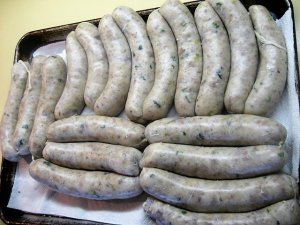 Resting while waiting for the sausage to smoke.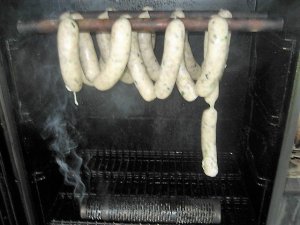 In the smoker, note the A-MAZE-N adjustable oval, used it on the sausage. This time its cherry in the Masterbuilt Electric Cold Smoke attachment.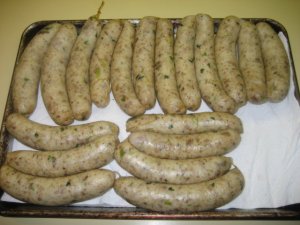 Lightly smoked, skin dried, definitely gonna have that snap.
In the reefer till tomorrow. Cryovac all at once with the cajun sausage after second smoke.
Hands smell wonderful !!!! How could I not be married smelling like this?