Epic Pitmaster
OTBS Member
SMF Premier Member
10,956
2,761
Joined Apr 4, 2013
You saw the beginning of this yesterday when I smoked it with the ribs. I smoked it to 135 IT, its ran to 140 while resting. Its sat in the fridge over night and today after an hour in the freezer I sliced it. I sure wish I had a slicer....LOL
I started with......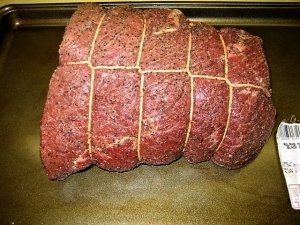 I smoked it with company (it might have got lonesome).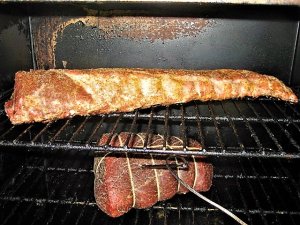 Smoked at 230 with all apple. Chilled over night, then sliced today after sharpening knives.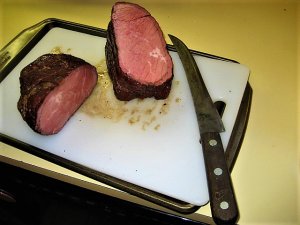 Pretty huh? This little roast A little over 4 lbs. did all this! PLus allll I ate!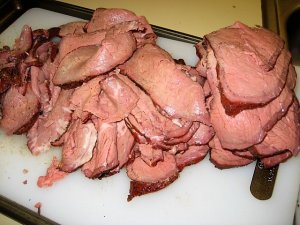 Did a bit of Vac-Sealing magic.......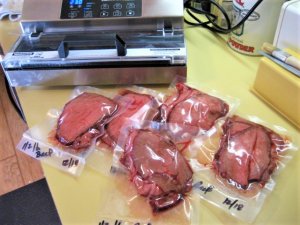 Those are all a bit over 1/2 pound bags. Plus all I ate.....LOL (which was substantial). and I have a bowlful set aside for sammies today.
Nothing special or hard just good stuff. I'll add the sammie later when I do it.