Master of the Pit
SMF Premier Member
1,409
640
Joined Dec 10, 2018
We are a free from tradition family. First off, we don't do turkey. Chicken is preferred for light eating. Sometimes it is whole roasted, but preference is spatch cocked.
This year was an early feast of chicken enchilada. Didn't get any photos of the enchilada making.
Did get a few of the bacon wrapped jalapenos I stuffed with cream cheese and cheddar/jack cheese for appetizer.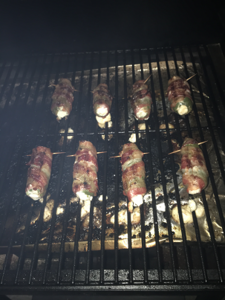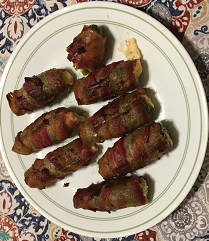 Thanksgiving?
Breakfast is buckboard bacon.
Main course is beef steak skewers on the kettle.
Wishing everyone a great holiday .
-John