Epic Pitmaster
Original poster
OTBS Member
★ Lifetime Premier ★
Dec 14, 2013
15,116
13,372
Well after 5 years of almost constant use , the on / off button was getting worn out . Talked to Tallbm and went with the WS-1510 elmp he recommended .
Brought the 30 into the workshop so I could get at it . The re-wire is really simple , but

tallbm
did all the leg work on that . I wanted to try to keep the change over clean . I don't care for all the hanging wires , also wanted it to look some what un changed . So heres what I did .
Got it where I could work on it .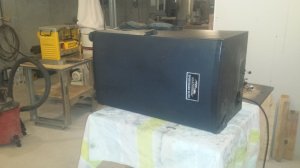 Opened the bottom and did the bypass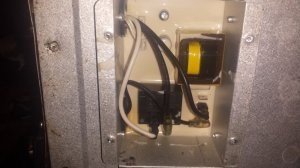 Tore all the guts out except the element .
Removed to old controller and took out the darn meat probe that's been in the way since the second time I used it . Saved the mounting parts .
Test to see if it was workin .
Wanted to come up with something so I didn't have to drop the probe thru the exhaust .
Also need to hide the extra cable and clean up the power cable .
Drilled a hole in the back . Re-used the stock mounting parts from the meat probe .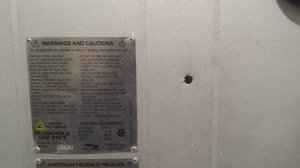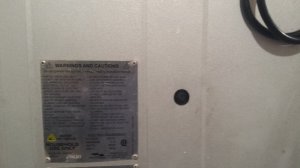 Same thing on the inside . Yes thats a rubber bushing . It came out of there so must be heat resistant .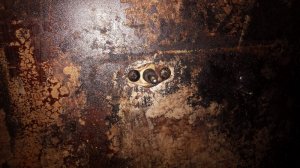 So I used a 4 inch box as a race way , and some plastic cover for the wire , and some 3/8 straps for the power cord .
All done just need to take it outside and see what it will do .