figured I would share some pics of our easter babybacks and sausages with all of ya!!
rubbed the night before.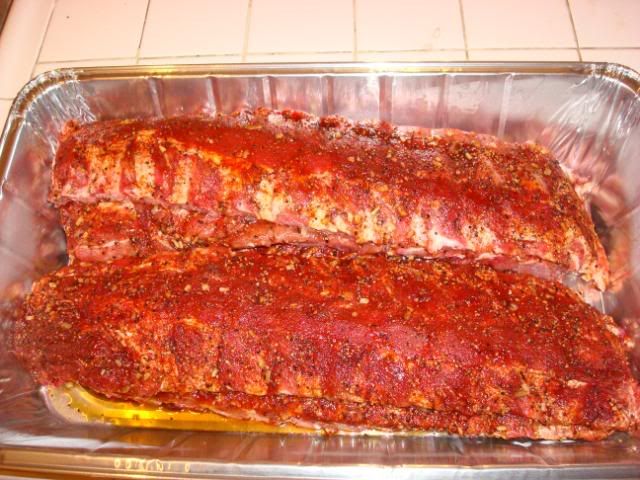 Onto the smoker, 7 a.m. 225 degrees smoked with apple wood.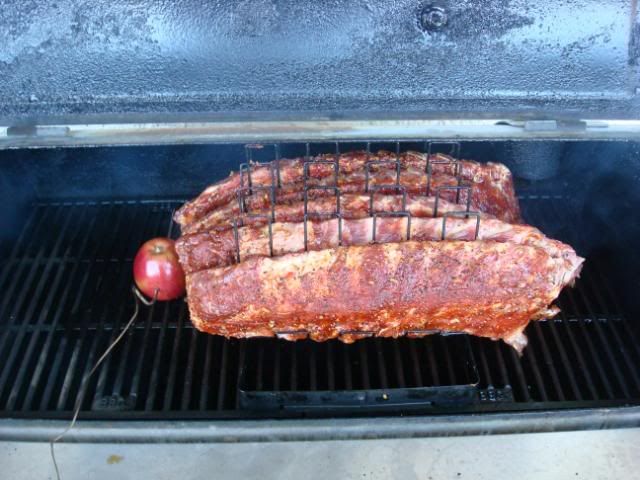 4 hours later, gonna wrap em in foil and throw em in the cooler.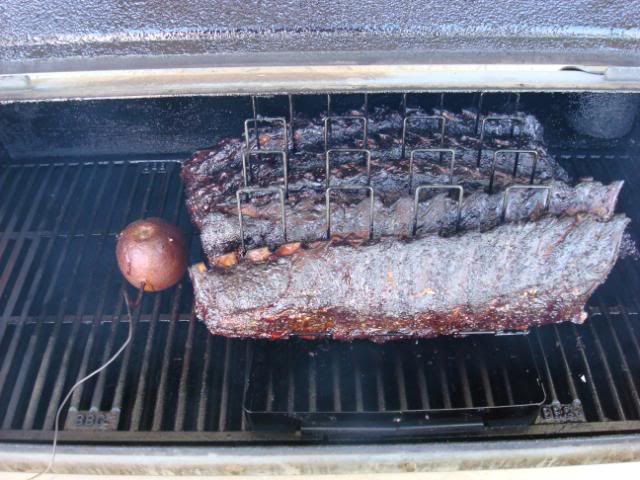 On go the sausages and 2 fatties. will post fatties in the fattie section.
ribs are finished, cut up and kids are diggin in!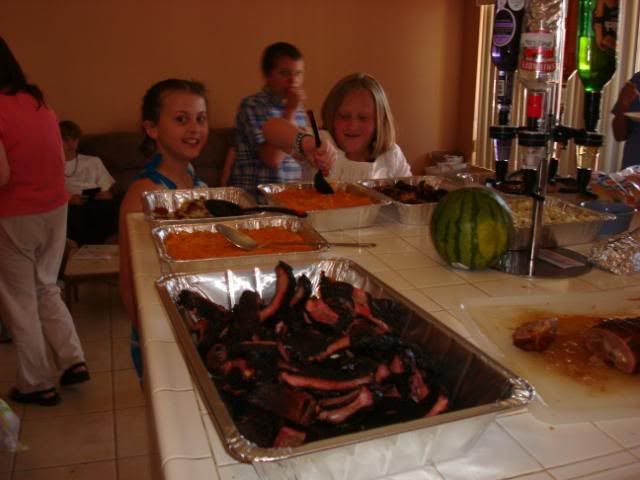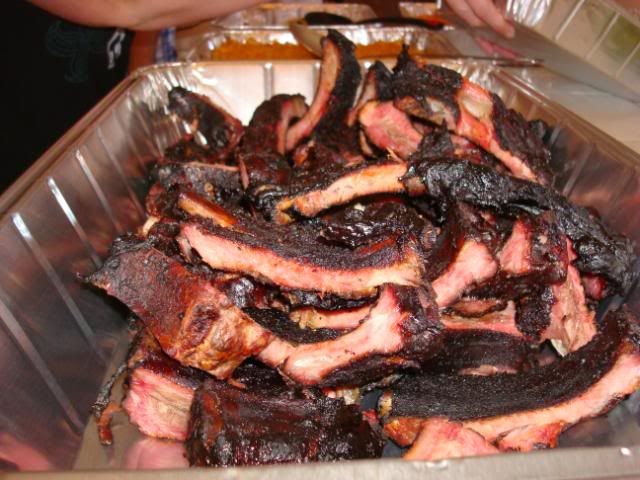 Our daughter katie is the rib warrior, bbq war paint and all!