I did two small (2#) briskets and was inspired by the skirt steak fajitas posted here earlier in the week that I HAD to have some...The fajitas were AMAZING!! That's definitely one of my new smoker faves and was a hit with the wife too. I used hickory - the skirt steak (1.25#) was on for about an hour and then I seared it on the grill. The briskets were on for about 4-5 hours. We're taking the briskets to a family gathering this weekend...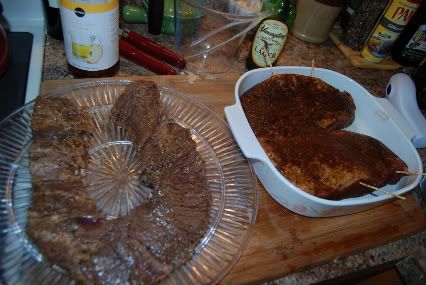 The skirt steak was marinated and the briskets were rubbed. My favorite rub is from Memphis - Rendezvous.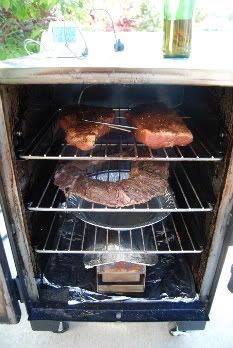 Here they are loaded in the smoker - I put the skirt on bottom so the marinade would not drip on the briskets.
The finished and sliced skirt...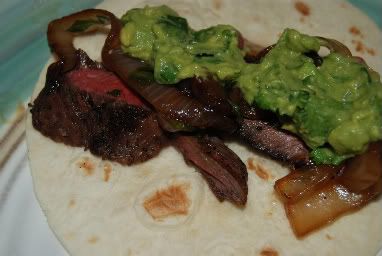 The wife threw together some of her awesome guac and sauteed some onions...I forgot to buy some bell peppers, but they were still awesome.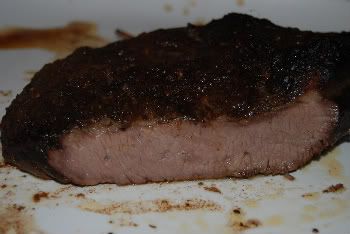 The finished brisket...I had to eat a slice and it was good. Can't wait to dig in with some BBQ sauce this weekend!
Hope y'all enjoyed!