What a shame. I took out the ribs I got on the score the last week from the fridge. They were the ones that were $1.32 a pound.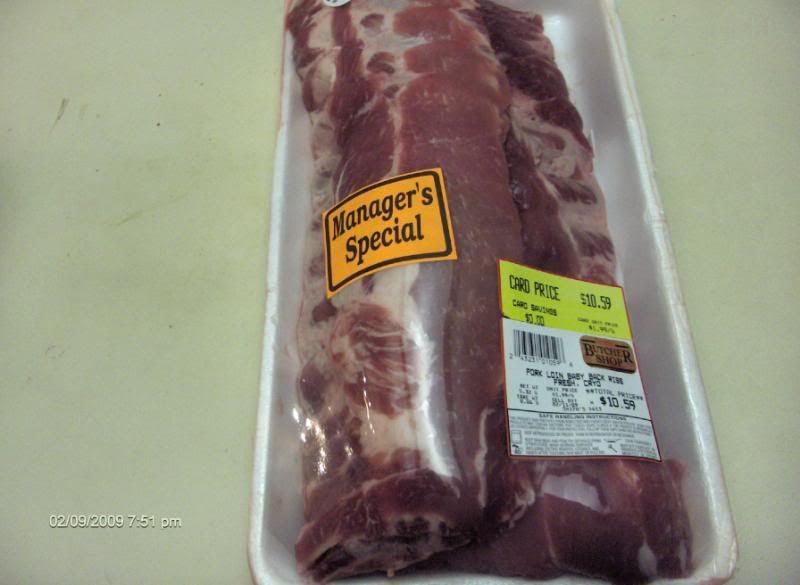 Last night they looked alright. Tonight GREEN.
I have seen meat turn grey, get sticky, but in all my years never saw green, even the tray was green. I had them on the lowest rack. They had a sell date of 2/11/09 and figured they would last at least till today 2/15/09. I keep my fridge at 38 but I better check that again.
Anyway this is just a reminder to myself and others to better manage our refridgerators.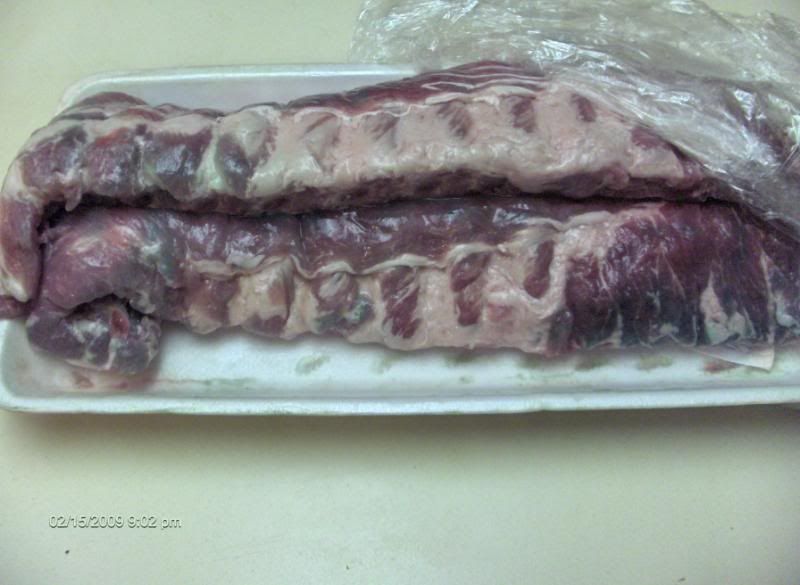 I called my buddy meat manager and he said no problemo, freeze them up and bring them back so all is not lost. I am just wondering if that was why they were so cheap?
Maybe Pops has an answer. Contaminated tray, knife? Who knows? Maybe I will have an answer tomorrow.