Epic Pitmaster
OTBS Member
★ Lifetime Premier ★
11,182
7,758
Joined Dec 14, 2013
Only way you will ever understand how good this is , is to try it . Fantastic .
Injected and in bag 24 hours , then dry in fridge 24 hours . 48 hours cure time will give it a hammy flavor .
Ready for smoker .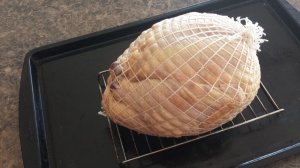 I battle MES 30 temps for some reason .
Finally got an even 240 , took about 3 1/2 hours total
Out of smoker , I rested over night in the fridge .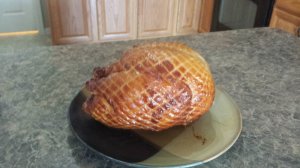 Broke down ,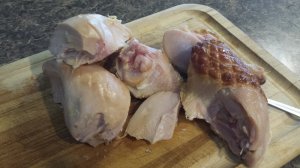 The skin was actually good when it came out of the smoker . After resting over night I had to toss it .
Have a roll of paper towels close by , you're gonna need them .
Chop