Epic Pitmaster
OTBS Member
SMF Premier Member
10,083
2,880
Joined Jun 18, 2013
Hey all, been cooking on a Weber for years... My son recently requested a Weber for his birthday...
Some noticeable difference in the lid of my old kettle and his new one. Almost like they put a heat disbursement on the new one! Anyway, just my observation!
Your thoughts?
My old faded lid handle!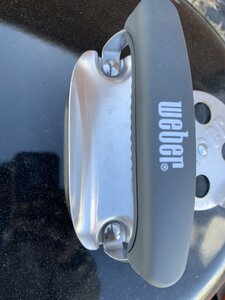 His new Weber lid!