Master of the Pit
OTBS Member
SMF Premier Member
2,019
1,066
Joined Dec 10, 2018
Local store has full slab spare ribs on sale for $2.29/#
Found a misprinted package for $1.89/#
These are Hormel enhanced so that means an overnight soak in water to try and leach the crap out of them.
Funny as the enhanced stuff is what many add in injections.
Trimmed to St Louis cut and dusted with my low salt and no sugars spice blend.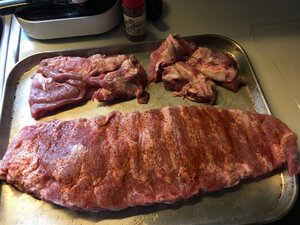 Wrapped for a couple hours.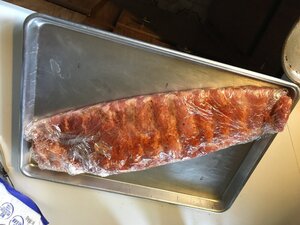 The trimmings were spiced and wrapped too
All pieces unwrapped and air dried in fridge for over an hour.
Tried to run the pooper at 250°, but worse than babysitting an offset this time.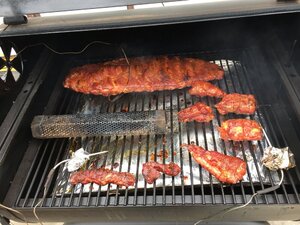 Tube filled with hickory pellets. Smoked all through the 5 hour cook.
If yo want longer smoke from your tube, crush the pellet shards down to pet food nugget sized.
Added from scratch mac-n-cheese for the last hour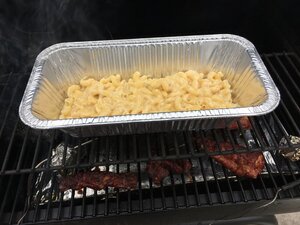 Wife took the end flap with 2 ribs before I could photo op.
Here's my 2 ribs
Cut into the thickest part of the rack and saw an awesome smoke ring. This rack was not wrapped or sauced.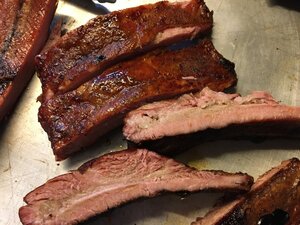 Thanks for looking