22
30
Joined Mar 25, 2014
So my favourite cuisine currently is middle eastern/Israeli/Levantine style cooking, and I figured I'd try out a Lamb Shoulder on the pellet grill. I purchased this shoulder roast from a local farmer here in Manitoba, and the lamb isn't grain fed so as a result the flavour is much milder than the traditional lamb you'd typically get from New Zealand.
I applied a spice blend (this isn't mustard, it's turmeric lol) and treated the Lamb just like a pork shoulder.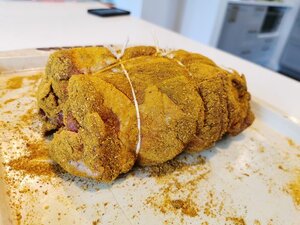 I popped it into the smoker and got to work with the rest of the meal. I like making Laffa bread, which is an Iraqi flatbread that goes well with this kind of cooking.
I also prepared some "Schug" which is a fiery green condiment made from Coriander, Cardamom, Parsley, Cilantro, Serrano Peppers, Garlic Lime Juice and canola oil. It packs a wallop!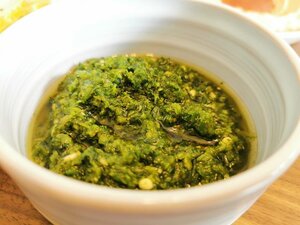 I whipped up some 5-minute hummus, plated everything and pulled the shoulder out of the smoker.
Ready to go!