Smoking Guru
Original poster
OTBS Member
SMF Premier Member
RIB'S, 2 Ways, Singles and Slab. ( Potato Loaf , needs work )

I normally would not do this many ribs for just me and the Misses , had company on the list . Canceled in the morning so I
thought , no problem. try some side by side comparisons .
Had a recipe from an old book I have been going through, " Browned Potato Loaf " sounds easy enough. More on that in a bit.

So 2 slabs of pork side ribs, ( trimmed and saved as now I have my new grinder )
1 ) cut into individual ribs
1 ) left as slab cut in half to fit on one rack in smoker
ribs on sale so grabbed 5 packs $ 1.99 pound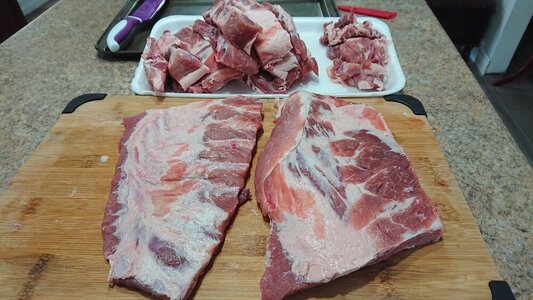 Coated them all in Jeffs

TulsaJeff

Original Rub From the Christmas Exchange box he sent me, than in the fridge for 2 hours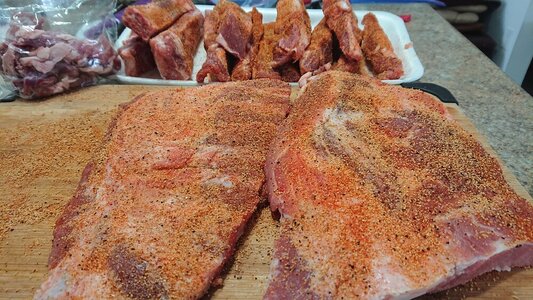 Smoker rolling at approx 240 -250 deg. with Mesquite. Outside temp is -9 C ( 15 F ) Thank god for the Smokers Shack today because with the wind .... BURRRRRR
In for 2 hours , than wrapped for 1 1/2 hours. Than unwrapped hour an hour and bumped the temp to 350 Deg. The singles except for 2 went in tray with a bottle of my Apple Butter
and left the slabs just naked with just Jeff's rub on them. ( the 2 ribs were for the comparison test )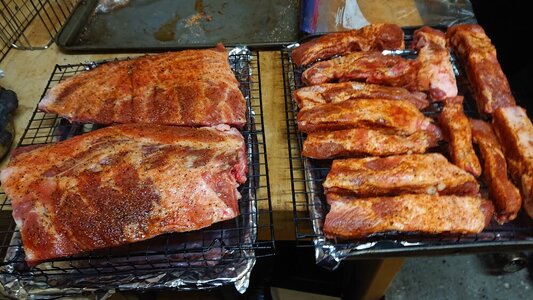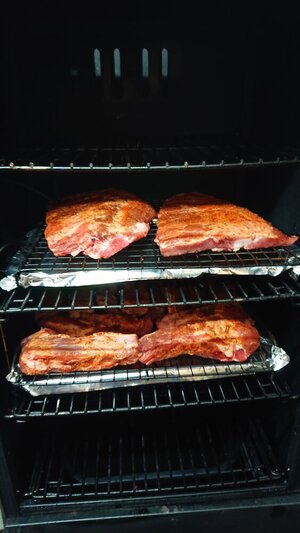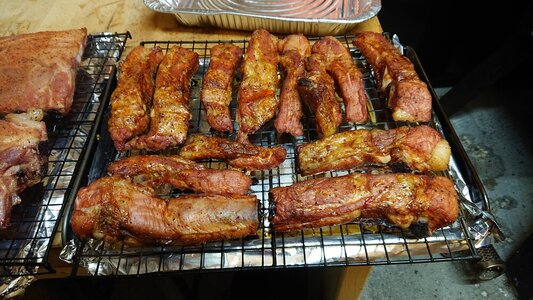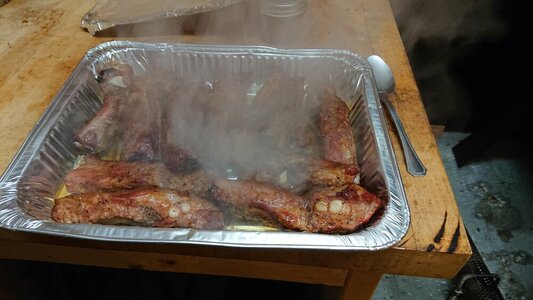 It was cool in the Shack, as you can see from the steam. About 38 F going by my Inkbird.
So while the ribs are doing their last run in the smoker, I will get to the potato Loaf
So found this recipe ( out of a very old book I have ) and it seemed simple It is called Browned Potato Loaf, You make a roux than add 1 cup of milk , stir until thickening than add potatoes and keep stirring until stiff. Than turn into a loaf pan. Into the fridge for the night.
Now back to the plan, did this the day before as thought it would be good for the company ( glad they was a no show , ha ha )
It is called Browned so I thought the roux would turn it brown, no it did not . So than I thought maybe it will brown in the over for 45 minutes +/-
No it did not . It came out of the pan right and added the cheese like it said . but did not set after cooking like I thought it would.
The recipe was a little vague, so that just means I will play with this until I get what I want it to do.
So I made it Browned by slicing and frying it , it was good but not what my mind had pictured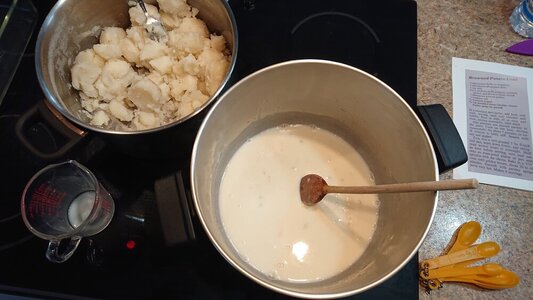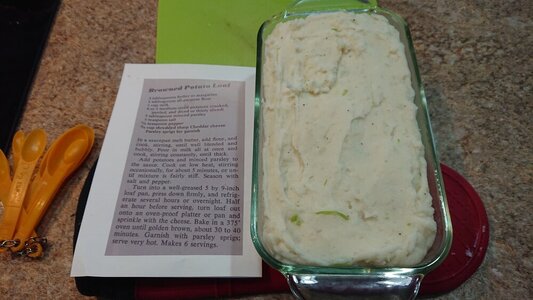 Out of the overnight stay in the fridge, onto a tray for the over, top with cheddar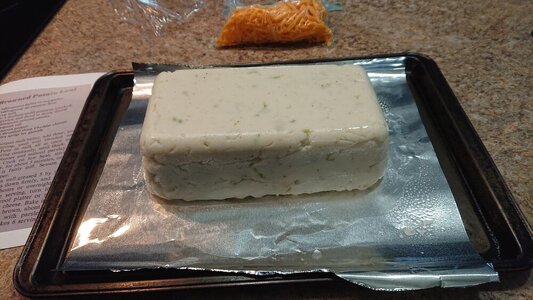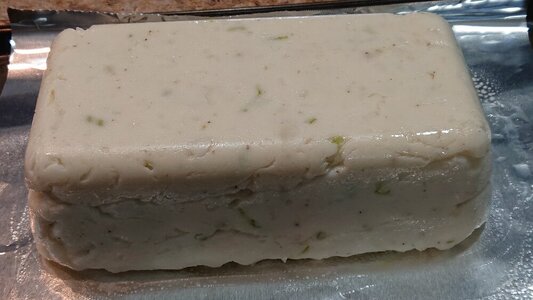 Made a quick side salad with shredded Honeydew and tomatoes, loaf out of the oven, still looking for the Browned, lol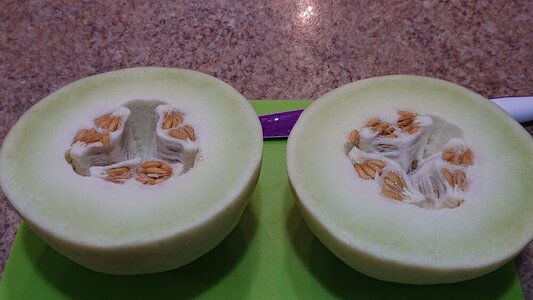 Ribs are done and into the house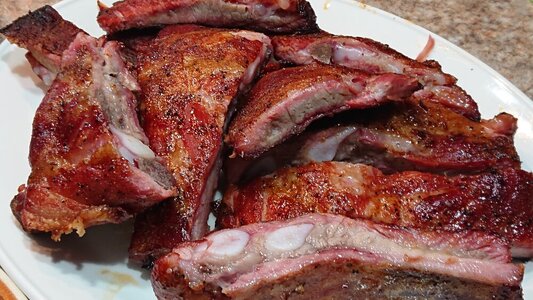 So for the taste test
Jeff's rub
is very good, Mona found it a bit too spicy for her , I enjoyed it .
I do have to say Slab ribs are a good show glazed or just rubbed , But singles gather more smoke and more flavour because of more real estate is to be covered.
That is just my way of thinking and tastings.
Like I said I made it Browned by slicing and frying in CI pan.
The Apple Butter on the singles were fantastic , the sweet of the butter and the flavour of
Jeff's rub
, very nice combo.
The Potato loaf is going back to the Lab for more testing ,lol
The shredded Honeydew and diced tomato , very refreshing and sweet from the honeydew
Thanks for hanging in to the end.
David