Epic Pitmaster
Original poster
OTBS Member
★ Lifetime Premier ★
Dec 14, 2013
15,457
13,901
I've done a few threads on these . Just a great cut of beef . Finally came down in price . It always cycles if your patient enough .
I dry brined these with Canadian steak seasoning from Trade East . I put it on pretty heavy , then held under vacuum for about 4 hours .
This is out of the fridge , warming on the counter .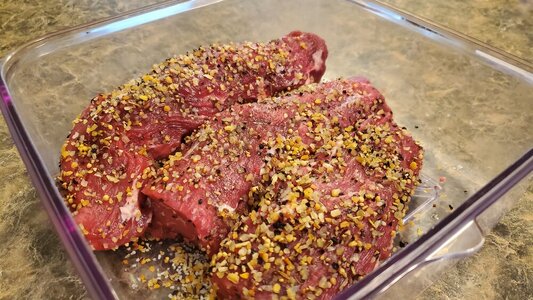 Set the Smokefire to 200 and let it settle in for an hour , then set to smoke boost .
Cooked on the upper shelf , no need for a drip pan with these . Not enough fat , and I keep it clean .Open design gives a great smoke profile .Pulled at 132 , the bigger one was 126 in the thickest part .
Edit : Ran smoke boost for a couple hours . Then I start bumping up the temps 25 degrees at a time . Let it run a bit , then bump again . I think fresh pellets igniting really adds to the smoke flavor .
Finished cooking at 300 .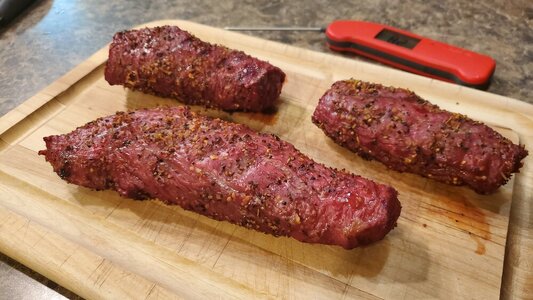 Rested until I saw the temp drop , then sliced up the smaller ones .
Camera washes out the true color . These are perfect medium rare .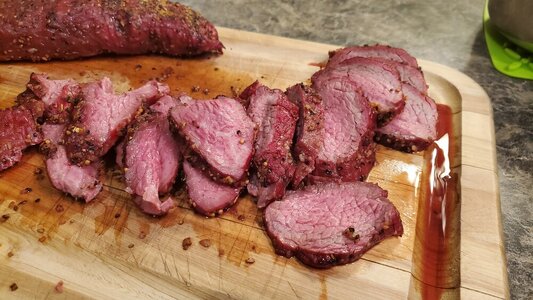 Had boxed scalloped potatoes , and some garlic / bacon green beans .
Great cut of beef . Extremely tender , even at higher temps .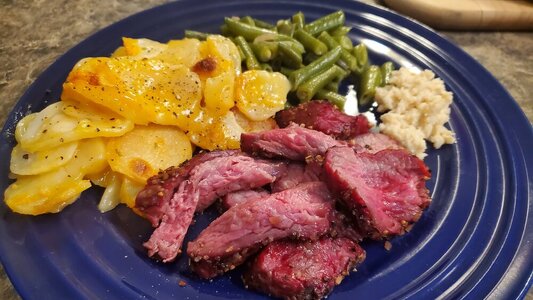 Had a pile of grated horseradish next to the beef . Stuff is strong .
Gave me the savory version of an ice cream brain freeze .
Just a great over all meal yesterday .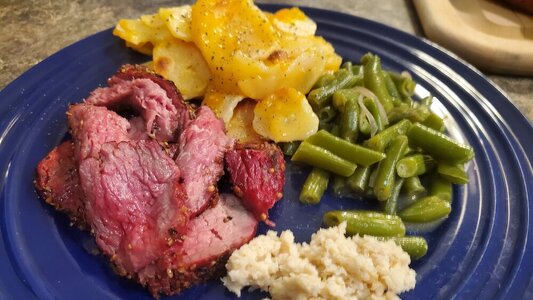 The bigger one will be for sliders , maybe tonight .
Thanks for lookin .
Last edited: