Epic Pitmaster
Original poster
OTBS Member
★ Lifetime Premier ★
Dec 14, 2013
15,161
13,430

bmudd14474
and

TulsaJeff
Just letting you know the prize for the Gravy show down just showed up .
That sure is a great prize for a pork chop and some homemade gravy . I really appreciate both of your efforts .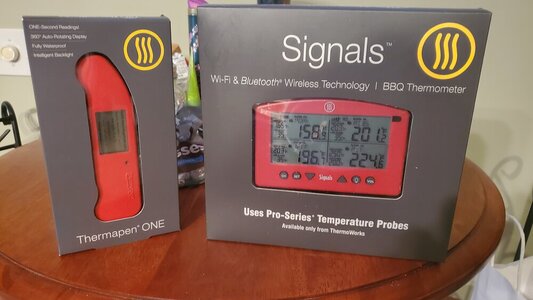 I've entered 2 of these really just to show support , and was lucky enough to receive a prize both times .
First was last year for the Sausage throw down . All homemade .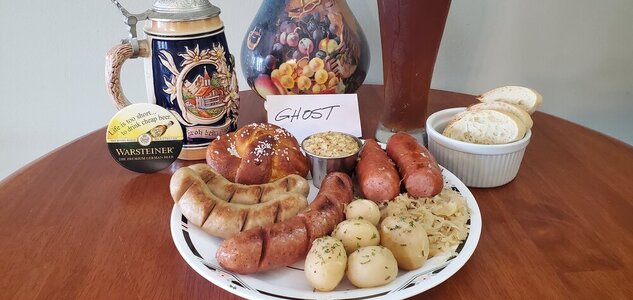 For that one I got a 3 months subscription to BBQ box .
Once a month for 3 months I got a box with a sauce and a rub .
Great prize in itself , and I really enjoyed it . Lillie's out of SC has some great sauces .
I didn't get anything in the boxes that I didn't like . All top shelf stuff .
I joined the gravy throw down at the last minute , just as a show of support .
Honestly never gave winning a prize any thought . Only 3 entries gives you a pretty good chance of winning .
I've been doing the sour cream and dill gravy for a lot of years . It's great on pan fried pork .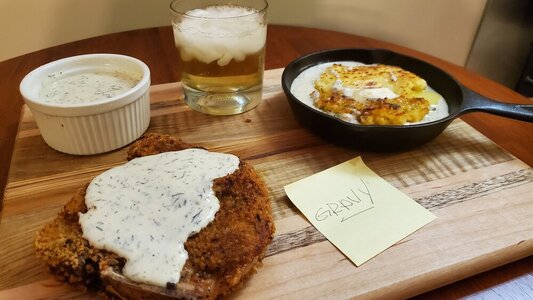 For anyone interested here's what's in the gravy .
Chicken stock
Sour cream
dill
potato starch .
I made about 2 cups of chicken stock . Used half to deglaze the pan , then
I mixed the potato starch in with the sour cream , then mixed that with the rest of the cold stock .
I added about a TBL. of the hot stock to the sour cream and stock mixture before adding it to the pan .
Helps to keep it from breaking .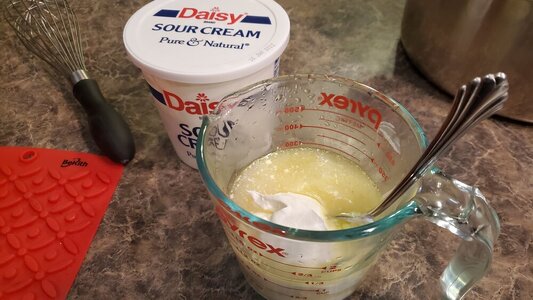 Whisk it into the pan and keep whisking . Then I add the dried dill .
I have a bunch of home grown from my Areo garden . This is a really good gravy if you like
Dill and sour cream flavors .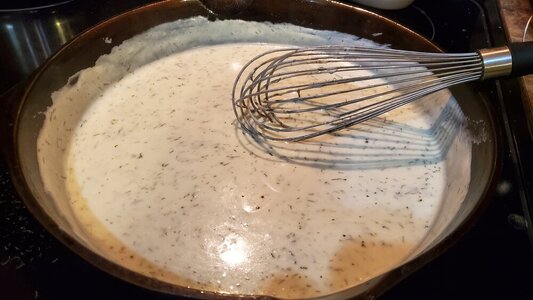 Thanks for a great prize fellas .