Smoking Guru
Original poster
OTBS Member
SMF Premier Member
Meat Loaf Wrapped around Loaded Mashed Potatoes, mushroom gravy
Have not posted for in a few , like most others , life gets in the way of the fun stuff.
Started with mashed potatoes , skin on , chopped bell pepper, celery, red onion and green onions. Mix all together after potatoes cool some.
Mix 2 1/2 pounds of hamburger with same items plus 2 eggs , lots of pepper, soya sauce and chopped bread.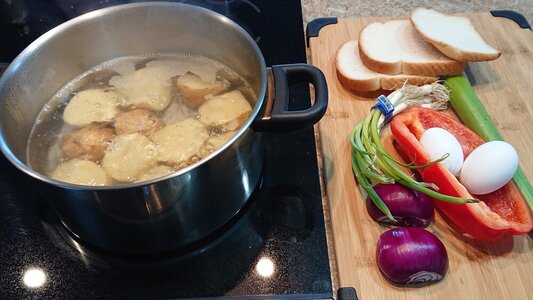 Spread the meat out on to plastic wrap, this made a square about 12" x 16". than on that put thick layer of med cheddar cheese. Than spread the loaded mashed on top of that.
Now grab the edge and use the plastic to help roll. Pinch the ends to seal.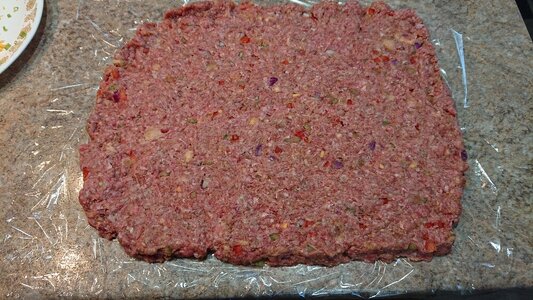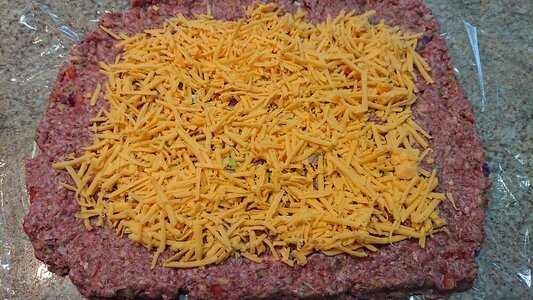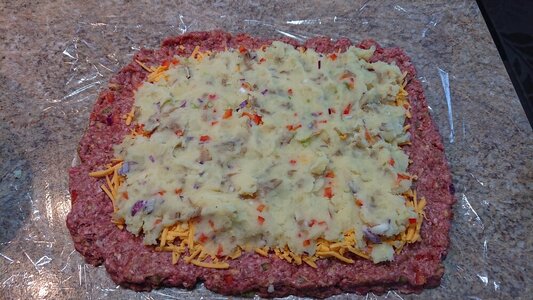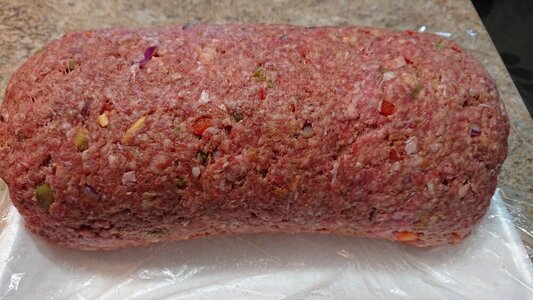 Now I put this puppy in the freezer for 30 minutes to help keep shape for the first bit in the smoker. I also when going into the smoker I made a tight tin foil tray to help keep shape. This fella weights in at almost 4 pounds
In the smoker , temp at 325 F, with mesquite chips and chunk. It took about 2 1/4 hours to get to temp. Around 163 F / 159F ( 2 probes )
Brought out and into the broiler for 8 minutes with a mozza cheese cap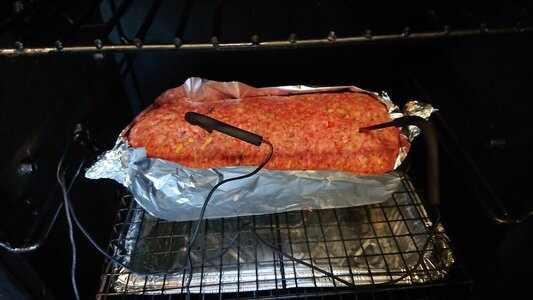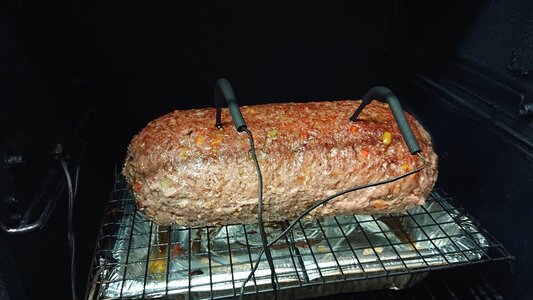 Let sit for a few minutes while I finished up the mushroom gravy ( Mona likes canned mushrooms ) and me I could do with out either so she wins.
Sliced , nice smoke ring and the flavor of the loaded mashed and the cheddar cheese , very nice. The loaf was also very moist and nice flavour also.
So plated with 2 slices and mushroom gravy and a little kale salad . I really enjoyed this and looking forward to more tomorrow.
Little closer ,
That's about it for tonights supper.
Thanks for looking
David