Master of the Pit
OTBS Member
SMF Premier Member
1,694
1,688
Joined Mar 8, 2017
Last Sunday, I took a class at our local Southern Food and Beverage museum. It was all about boudin. Well, thanks to my pal

indaswamp
, I already am set on traditional boudin, but I figured I may learn a thing or two anyway. Well, this crawfish boudin we made blew me away. I had to try and duplicate it. We paid $ for the class, but you guys have taught me so much, I had to share this with you. So here it is...Enjoy!!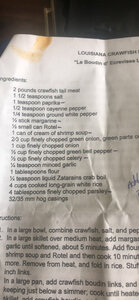 Pretty much followed this recipe to the letter. I did add some liquid crawfish boil and some of the juice I saved from the crawfish tails. You are trying to create a dressing like texture. Also, disregard the written notes about kitchen bouquet; that was for another recipe.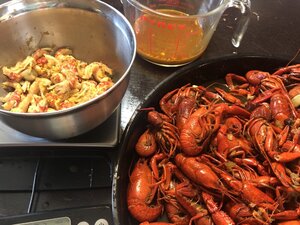 Had to peel 20lbs of crawfish for 2 lbs of tails but they were spicy and fatty. I knew we would be in for a treat!!
Ingredients all together and veggies prepped the night before.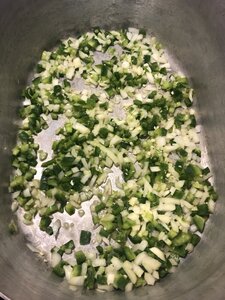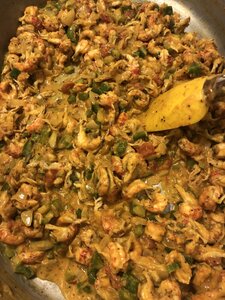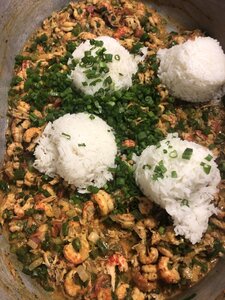 Ok I could have stopped here. This dressing is so delicious I wanted to top it with bread crumbs and bake in the oven, but I digress!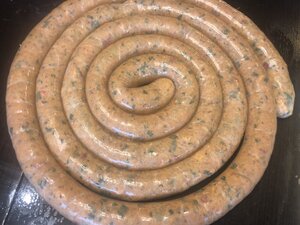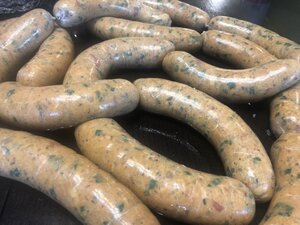 Man, ya gotta make this stuff, it's really really good!!