Smoking Guru
Original poster
Good afternoon!
The Mrs. wanted at least one more stir fry before it got too cold to cook outside (I can't do a wok inside), so I decided to do one just like the last one.
Threw together a marinade of soy sauce, sugar, sesame oil, sesame seeds, sliced green onions, red pepper flakes, sliced onion and black pepper.
Sliced up some sirloin and strip steak and marinated for about an hour and a half. Sliced up some carrots.
Once a fire was going I started with the carrots for a couple of minutes.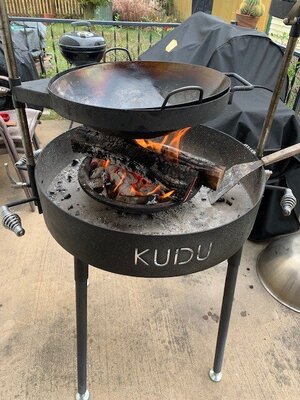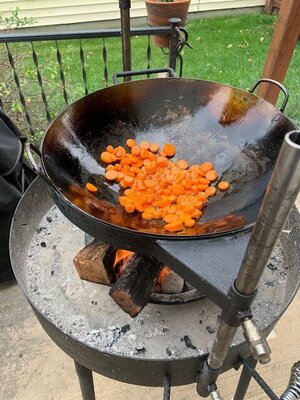 After the carrots were done and removed, the beef/marinade got fried in 3 batches.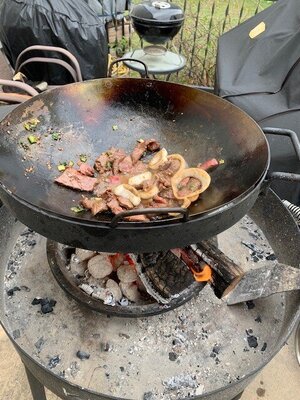 and done: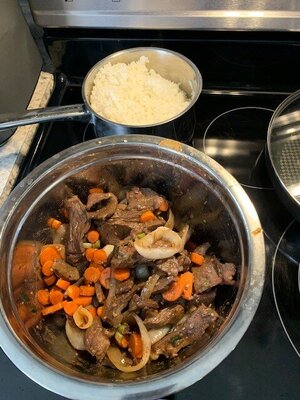 The first night was basic. Next day I put together some cream cheese and chives won tons to go with:
That's sweet chili sauce, BTW.
Thanks for looking, and keep trying new things!
Dan