New member.
Glad I found a place to learn and understand from some of the goodest BBQers, Smokers, and Moppers around.
Fall is upon us and I plan to spend as much time as I can to enjoy it. I hope you all are well and healthy.
Tell ya, family, I said HI!
Thas my buddy Angus (he's my trainers Percheron/Thoroughbred)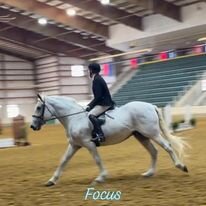 That's my buddy Jack (Full Percheron, Trainers, He is no longer with us.)
That's me and my daughter at our first show together.