Master of the Pit
OTBS Member
SMF Premier Member
2,168
2,536
Joined Dec 1, 2019
I guess 'Breakfast' is the most fitting forum since this involves eggs even though we had breakfast for dinner
. First I made pig shots which are a slice of sausage (for the bottom), bacon (which forms the shot glass) a filling of cream cheese, sour cream, BBQ rub, jalapenos and cheddar cheese, and a jalapeno ring for garnish. For the frittata I used goose eggs and a vegetable and cheese filling topped with sautéed mushrooms.
The sausage slices are 1/2" to 5/8" thick, and to get the bottom sealed to prevent leaks, they cook for about 30 minutes in direct contact with my griddle. Then they get racked for another 30 or 45 minutes while the bacon cooks. On a lot of bacon snacks, the thin bacon works better, but the thick bacon is needed for these.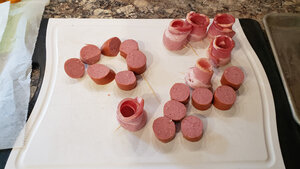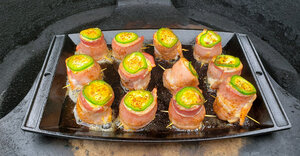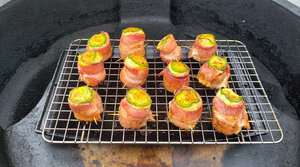 Goose eggs equal 3 chicken eggs, but the yolks are huge, this makes anything you cook very rich and yellow.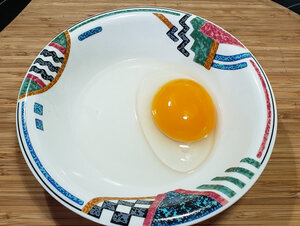 Here is the filling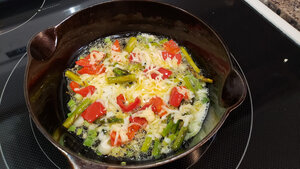 And here is the frittata going on the pit. Cook time is about 30 minutes at 300° and it is removed a little early so it finishes cooking in the hot skillet. When the edge starts to separate from the skillet, it's close. Right when they come off the pit, I sprinkled on some grated Parm.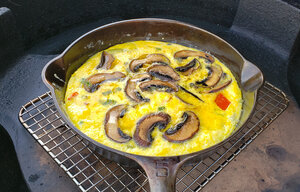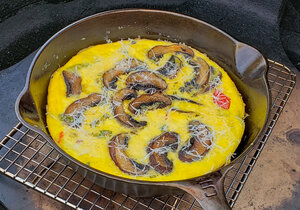 So, I managed to get four of the five food groups on one plate.