Smoking Fanatic
SMF Premier Member
671
734
Joined Jun 12, 2019
Howdy all,
I've done a few brisket flats and they usually are ok but not great. Today I decided to give it another go. Picked one up, gave it a slight trim, and then a heaping of HC black. Onto the Zgrill it went with pecan pellets until the stall, wrapped, and back on until ~205. It's was mostly probe tender but in one spot could have gone a bit more. I was tired and don't care too much since some of this will be frozen and reheated with the sous vide.
Anyway, this thing was really good. Perfect amount of seasoning for the beef. Great bark. Learned a lot and can't wait to go again.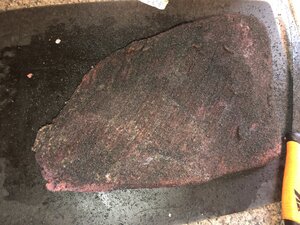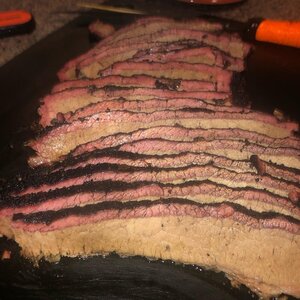 Also cant forget the coffee chocolate chip cookies for dessert:
Thanks for lookin all!