Epic Pitmaster
OTBS Member
SMF Premier Member
10,948
2,735
Joined Apr 4, 2013
I did this yesterday and was really pleasantly surprised.
Not many pictures, I injected and marinated for 2 days. Rinsed and placed on the grate of a 225 to 250 smoker, chugging on pecan I think. 11 hours later, I pulled and wrapped, returned to the smoker for I believe 4 more hours,( maybe 3 hours, not sure). I brought it inside and lovingly rolled it up in some towels and left it on the counter for a couple a hours.
So lets see what kind of pictures I got (not many I assure you, it was a Margaritaville kinda day. HOT!
These are just outta the marinate dried real well, and rubbed with 1 part kosher to 2 parts cracked black. Oh yeah, its 13 lb, full packer.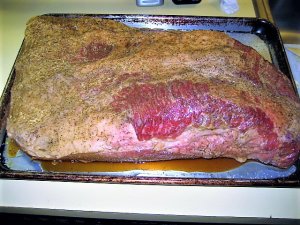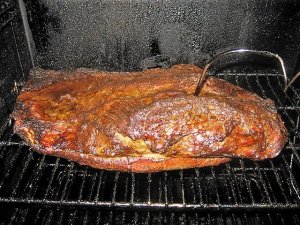 Sorry Todd, this time I used the MS Cold Smoker attachment with pecan shells
You can't see it, but that is one juicy brisket.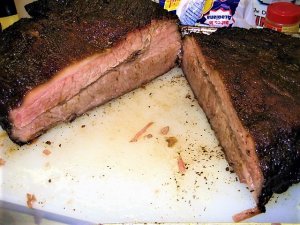 Tonight I had leftovers and it was even better than it was last night.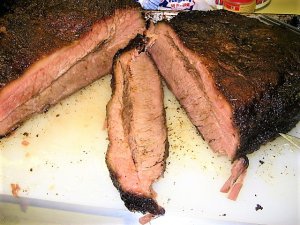 Dang it I smoked chicken parts tonight. Brined 'em two days in my own cajun brine and they are like those Walt Disney turkey legs but with a cajun kick. Four hours with 2 parts apple and 1 part hickory. OMG they are delicious., juicy, but for some reason the are tuff. Of course they are Large chicken parts like a bunch of hens almost.
I don't have a purpose for the chicken yet, maybe strip 'em and make a huge smoked chicken gumbo. We'll have to wait and see what this storm does.
I did make some light bread today too, but heck that's another story without any pictures.
Last edited: