114
51
Joined Jul 14, 2016
I had some friends from out of town show up for lunch. I was told by my wife it's time to smoke some salmon for them. Since I was already cooking some food on my smoker, I said no problem.
The first thing in the morning, I fired up the smoker and started cooking a couple racks of ribs, a pork loin, some bacon wrapped chicken breast, and two hours before lunch, I put on a salmon fillet that I had brined the night before. I used Bearcarver's brine recipe. Thanks Bearcarver.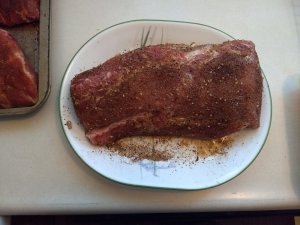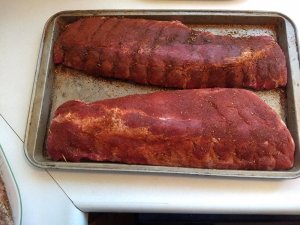 The salmon came out wonderful. Before I knew it, four people had eaten the whole fillet. There was none left over for a late night snack.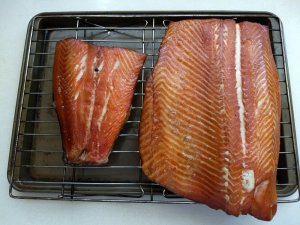 I lost track of time, and the ribs and pork loin came out a little overdone. Oh well, the chicken breasts came out just fine though.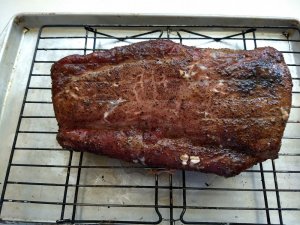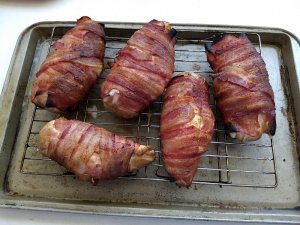 Thanks for looking